The Constitutional Law Group is a volunteer-based organization. It was founded to rise against government laws that they deem unlawful according to the constitution. 
What is the Constitutional Law Group?
The Constitutional Law Group was founded by Rick Martin to educate people on their constitutionally protected rights.
What constitutional rights recently need protection?
These laws include those enforced over the past few years. They include coronavirus restrictions, mask-wearing mandates, business closures, and lock-down guidelines. 
While these rules were introduced to stop the spread of Covid-19, the Constitutional Law Group, amongst many others, fought against them to support the rights of "We the People."
The Constitutional Law Group's Actions for Freedom
There are many areas where the group has aimed to uphold rights concerning changing current guidelines.
The Constitutional Law Group gives advice and offers signed petitions to all who agree with their stances. They act against laws involving businesses, schools, adults, and children.
They claim they breach rights such as health and social interaction.
Main Focus of The Constitutional Law Group
Here are some of the main areas where they focus their attempts to fight mandates and restrictions:
Supporting actions against restrictions imposed on schools

Fighting for business owner rights

Taking action against public officials

Supporting customers

Fair treatment of employees
Supporting Actions Against Restrictions Imposed on Schools
The group claims that the grants given to schools in support of Covid-19 policies were done with the main objective of enforcing mask-wearing guidelines. These grants may amount to millions of dollars.  
Schools as Indoctrination Camps
They refer to schools as "indoctrination camps," implying that the children were being coerced into following unlawful acts while removing their freedom.

The group seeks to inform others that this is a form of mistreatment and oppression that puts children in danger in terms of their health as well as being conformed to control.
The Constitutional Law Group advises that the best way to rise against this and support the children is to unenroll them and defund the monetary support provided to schools.

This is to maintain the health and well-being of kids to the best degree possible and ensure their rights are returned.
"The best defense is a great offense" is the statement that they use under this section on their website.
They add that your child is your property and no person or entity has the right to trespass on your property. Enforcing mask mandates, they argue, is a form of trespassing that we should attempt to overturn.

The following online information, forms, requests, and petitions are provided for others to sign in support of the Constitutional Law Groups' efforts against mask-wearing laws at schools:
Freedom of Information Act Request

How to Go After Public Official Bonds and Liability Policies

School Unenrollment Form

The Complete Guide to Surety Bonds

Notice to Public Servant

Notice of Liability and Conditional Acceptance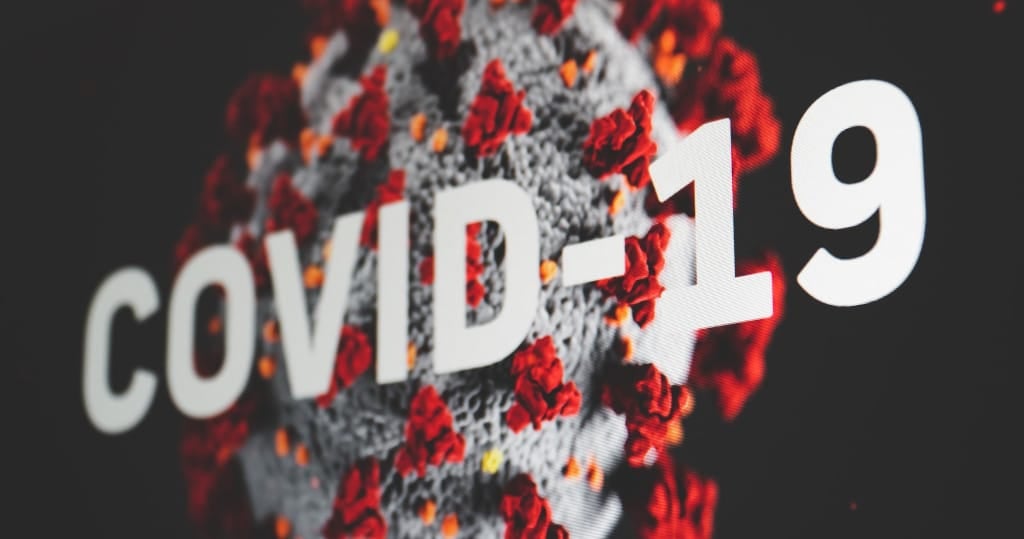 In addition, resources are provided by the group for schools and school boards to read. These include the following documentation published by the group:
Covid Survival Rate

Compilation of References on Face Masks for Children

Notice and Demand Denying Access to Sports

Notice to School or Employer to Refuse Jab
It implies that the group supports the rights of children to have the option not to receive Covid-19 vaccinations and that they should be under no obligation to do so.
Fighting for Business Owner Rights
Under their section for business owner rights, the volunteers inform that those who run corporate establishments should understand the contractual rights that are formed between them and their government. 
They advise that following laws correctly would not allow for forced business closures in the case of Covid-19 and that without a court hearing, there is no right to remove licenses or ownership of a business.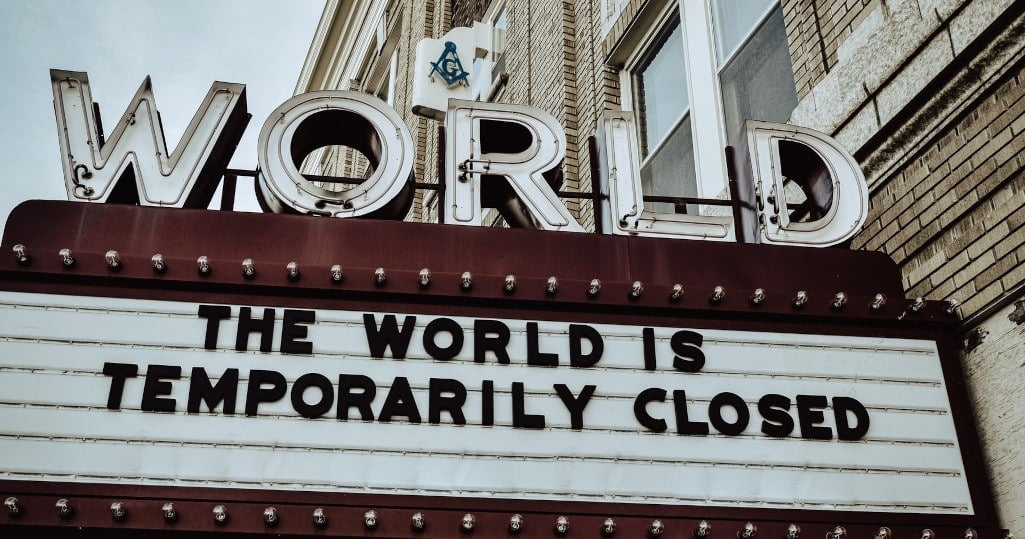 An example they give is that a liquor license would be rightfully revoked if the owner sells alcohol to underage children or serves outside of business hours. 
However, where mask-wearing isn't enforced, a Covid-19 vaccine hasn't been received, or social distancing measures haven't been put in place, there's no lawful reason to prevent the owner from trading.
There shouldn't even be a limit to the number of people allowed to enter the premises and sell to, so as not to affect sales, earnings, and their living.
They claim that enforcing closure is "Theft and Deprivation of Rights" per governmental laws as it would breach U.S.C. Title 18 Section 242.
Here, documents are available to download and print to display on the front of businesses. Some of them that can be found are:
Notice to All Government Officials

Welcome We are Constitutionally Compliant

Notice to Arresting Officer

Don't Tread On My Business

Notice to Public Servant
The group offers these as flyers to warn against trespassing.
Taking Action Against Public Officials
The Constitutional Law Group have also created petitions aimed at disagreements with public servants and officials who they see as not supporting the rights of "We the People."
Their website mentions how they believe those in charge of corporate entities imposed unlawful stipulations regarding Covid-19, including strict vaccine guidelines, social distancing measures, and mask-wearing rules. 
They go on to talk about how these practices aren't for the nation's good, damaging the mental, emotional, and physical well-being of the people of the United States. 
The Constitutional Law Group contends that mandates were imposed on business premises without employees' consent, resulting in isolation and unnatural lifestyle changes for all those affected. 
The volunteers propose that the oath that public servants and officials swore was broken and that the indemnity bond that states that no harm should be caused to anyone that they have the responsibility of overseeing fell under misrepresentation. 
In the same way that car insurance serves the purpose of protecting those who have been injured in a car accident financially, employee liability insurance should provide coverage for those who have been ill-treated in the workplace (which they view as the result of the coronavirus mandates that were brought into effect).
In attempts to offer a resolution, the petitions offered here are for those who feel they have had their rights removed as employees and have been made available for the protection of the workforce. 
Filing for a Petition of Grievance is what's campaigned for in this section, including schools once again.

By acting to sign the petition, the group says that it allows an opportunity to protect the kids' future and give them justice for being subjected to wrongful treatment by those trusted with their care across the United States. "Good health" and "freedom" is their cry.
Following the filing of the petitions laid out, the desire of the Constitutional Law Group to restore balance for all places where public servants are involved, from Superintendents to Administrators, Commissioners, State School Medical personnel, and beyond, would be achieved.

Otherwise, their understanding is that children, employees, and all citizens would be left harmed without their cases being fairly resolved.
For freedom to be reinstated properly, the group concludes that the best course of action is to file a grievance claim by liaising with the risk management company linked to the business you work for or your state's public servant.
Here are the Employer Petition documents that are available on their website:
Employer Petition Template

Brief in Support of Petition for Employer

Instructions Department of Labor and Industries
There's also information such as the "Department of Health Petition," as well as petitions involving the "Department of Liquor and Cannabis Board."
Supporting Customers
Outlined here is the unalienable individual right of the customer. They highlight that the contract between the federal government and the people is outlined in the United States Constitution. 
Under the Civil Rights Act of 1964, the Constitutional Law Group states the federal government has no right to violate such laws. They advise having multiple copies of the Notice of Discrimination at hand, ready to complete.
They recommend that customers proceed in the following ways when entering a commercial building if asked for proof of Covid-19 vaccination, to wear a mask or anything else that they don't feel should be mandatory in line with their civil rights:
Record the scene using your mobile, followed by giving them the Notice of Discrimination. Then take note of the details around the event, including the person's name and the date and time it occurred.

Confront them and ask them if they have a right to enforce such laws. The group deems it here as "discrimination."

Inform them that you have a right to keep your personal details private.

Let them know that if they proceed to refuse you entry that you'll seek action against them for discrimination on this legal issue.
They then proceed to state that it's "breaking the law" to enforce such laws and acts and quote the following acts and amendments as their support:
First Amendment: Religious establishments should be free to remain open and practice as normal.
Fourth Amendment:

 Rights of the people against searches without good cause.

Fourteenth Amendment:

 People shouldn't be withheld from livelihood, property, and liberty.

1990 Disability Act:

 Upholds the health of all those with medical issues, ruling out the need for mask wearing.

1964 Civil Rights Act:

 Discrimination can't be made to anyone based on religion, race, sex, or color.
The documents that the Constitutional Law Group has available here are also advised by the group to use as flyers and to be shown when prompted for proof of vaccination, to wear a mask, or to follow social distancing guidelines. They include:
Civil Right Act of 1964

Know The LAW

Mask-ADA-HIPAA
On the volunteer's site, they urge that the Declaration of Independence and the United States Constitution be read as they outline the people's right to freedom, such as the right to free speech.

Here, they refer to the pandemic as the "scam-demic" and that a failure to understand our rights is ignorance. They imply that it can leave us suffering as a result.
Fair Treatment of Employees
The group goes as far as to say that employees should never leave their job when asked to follow the rules of vaccination with a bold "do not consent" statement. Quitting would absolve the employer of any responsibility.

According to them, it would be better to be removed from your post, as this would leave the employer accountable and open to litigation.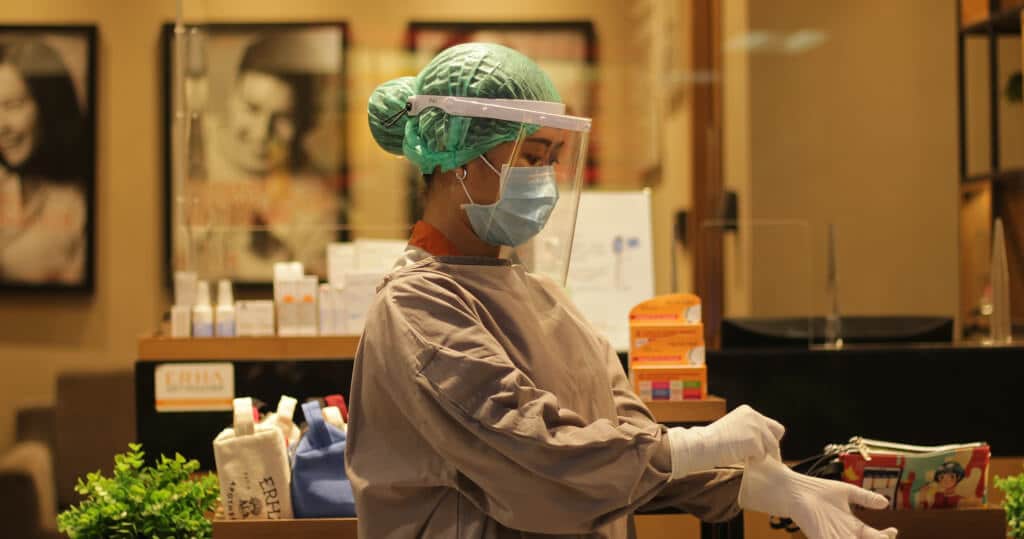 They highlight the Nuremberg Code for support. The following forms are listed on their site, which they ask employees to read for a better understanding of their civil rights:
Freedom of Information Act Request

Notice of Discrimination

Notice to Claim and Exercise Constitutional Rights

SF95 Form

Notice and Demand for Employers

Lawful Notice
In addition, they provide their form titled "Warning From Constitutional Law Group."
Assistance of Counsel
The assistance of counsel for the Constitutional Law Group includes the following members, along with the credentials as shown on their website:
Rick Martin: holding more than 30,000 hours of Law Study.

Dr. David Martin: Speaker, author, and business executive.

Kirk Pendergrass: Kirk's Law Outreach founder.

Alan Myers: Forensic Accountant, Expert Witness, and Tax Accountant.

Mark Emery: Lighthouse Law Club founder, freedom activist, and law student.

Joseph Bandalos: Corporate management structuring and enhanced compliance officer.

Evan J Kopelson: State Bar of California (inactive member).

Anthony Caruso: Juris Doctor of Law and Constitutional Rights Activist.

Richard Barton: New Jersey General Contractor.