A couple of years ago, a political meme stated that Nancy Pelosi was worth 196 million dollars. Fact-checkers have since proved this to be incorrect information.
Nancy Pelosi doesn't have to disclose her actual total income, but she does have to broadly disclose it, as do all politicians on the Hill. Since she is not worth 196 million, how much is she actually worth?
This article will not only tell you how much she is worth. It will also show you how she obtained her net worth and give you an insight into the reporting requirements of political figures.
Early Life
Nancy Pelosi was born in Baltimore, Maryland, on March 26, 1940, to parents of Italian descent. Her father was a congressman in Maryland. Her mother was also active in local politics and this is probably what stoked the love of politics in young Nancy.
It was no surprise when Nancy Pelosi herself became politically active at a young age. She helped her parents organize campaign events, attended many of these events, and met prominent political figures of the time.

She graduated from the Institute of Notre Dame in 1958, which was an all-girls Catholic school. In 1962 she earned a Bachelor of Arts in Political Science from Trinity College in Washington DC. Following graduation, she interned for Senator Daniel Brewster.
Early Political Career
Nancy Pelosi has had a very successful political career. Even her most ardent critic would have to admit that. Her journey started when she moved to San Francisco. 
After settling in California, she became friends with Phillip Burton. He was a 5th district congressman. This friendship helped Nancy build her name and her political career in the Democratic Party. She was able to connect with people and build relationships that would, in turn, aid her political career.
Nancy Pelosi was elected as a Democratic National Committee member from California. In January of 1977, she was elected as party chair for Northern California. She was chosen to lead the California Democratic Party in 1983 and was a member of the Democratic National Committee for twenty years.
Career Progression

Pelosi has served as a United States Representative from California since 1987. She is currently the Speaker of the House of Representatives. She previously served in this role from 2007 to 2011 becoming the first and only woman to fill the Speaker of the House role.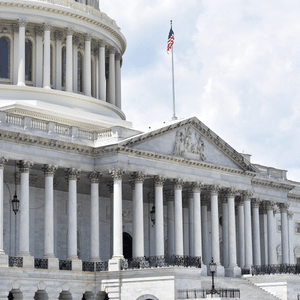 She also served as the minority leader from 2011 to 2019. She has been the leader of the House Democratic Caucus since 2003. Pelosi was the House Minority Whip from 2002 to 2003.
Since the pay for these various positions differs, she did not make the same amount as a congresswoman each year. Her pay would fluctuate but in no way would even be close to $196 million. 
Pelosi's Political Earnings

When Pelosi began in Congress in 1987, she was paid $89,500 a year. As House Speaker, she now earns $223,500. While her salary from Congress has fluctuated as she has held different positions over the years. It can easily be added up. However, that simply doesn't give us all of her income.
Nancy Pelosi, as well as all the members of the House, must file a financial disclosure. This financial disclosure can be used to estimate what her net worth is. It doesn't give an exact amount but more of a range. 
Members of Congress, those seeking federal office, cabinet members, the president, and the vice president, according to the 1978 Ethics in Government Act, are required to disclose their private finances. Supreme Court Justices and a slew of other members of government are also required to disclose their personal finances.
Reporting Requirements
Members of the House must annually disclose their finances in a Financial Disclosure Statement. They must give the Financial Disclosure Statement to the Ethics committee.
Financial Disclosure Statements must disclose outside compensation, holdings, and business transactions, from the preceding calendar year. The Committee on Ethics develops forms and instructions for financial disclosure and reviews the completed statements of House Members. The Clerk of the House has to make the forms available for public inspection.
Spouse and Dependent Financial Information Reporting Requirements
Each Member of the House must also disclose the financial interests of their spouses and dependents. There are only a few circumstances in which a filer may omit disclosure of an asset. If the item is the sole interest or responsibility of the spouse or dependent child and the filer does not know the item. Suppose the item was not in any way from the reporting House Member's income, assets, or activities. And lastly, the filer will not receive nor expect to benefit from the item.
As for Nancy Pelosi, her husband Paul earns a large piece of their net worth. These guidelines would apply to him. In case he had resources that she was not aware of. It would protect her from having to report the income in the disclosure.
Assets and Unearned Income Reporting Requirements
Unearned income is any income derived from property. This would include real estate, stocks, bonds, savings accounts, and retirement accounts. All such income must be disclosed if it is worth more than $1,000 or generated more than $200 in income.
Saving accounts that earn interest would be included as an asset and would need to be reported if they are over $1,000 and the sum of all saving accounts is over $5,000. Checking accounts that do not gain interest would not need to be included.
There are many other rules and regulations about reporting the income of Members of the House. Still, for the purposes of this article, the aforementioned requirements will give insight into how Nancy Pelosi's net worth is estimated.
Broad Range Reporting
There is a huge list of rules involved in reporting the income of the Members of the House. One rule of interest is that financial disclosure rules allow them to report broad ranges. This means that they can list the value of both their assets and liabilities from $1 to $1000 and end with any value greater than $50 million. Exact figures do not have to be used. So, minimum net worth is calculated by subtracting the minimum value of liabilities from the minimum value of assets disclosed.
For example, someone could list the value of an asset at $1,001 and $10,000 or $500,000 to $1 million. That is a pretty broad range, but it is well within the rules set forth by the Ethics Committee.
What Is Nancy Pelosi's Net Worth?
It is estimated that Nancy Pelosi's net worth is around $114.7 million dollars. This figure comes from The Center for Responsive Politics. They compile and analyze financial disclosure forms that Members of the House fill out. It is calculated by subtracting the minimum value of liabilities from the minimum value of assets.
We know that all of this did not come from Congress, so where does it come from?
Where Does Nancy Pelosi's Money Come From?
Paul Pelosi is the husband of Nancy Pelosi. He owns Financial Leasing Services, Inc. His company is a venture capital firm in San Francisco, California. He has made a fortune as an investor and developer. In 2008 Nancy Pelosi's financial disclosure filings said his income ranged from $24 million to $108 million.
The couple has made a large amount of money from shares they own in companies such as Apple, Facebook, Shutterfly, and Walt Disney Co. It is estimated that the couple makes over 100,000 dollars a year from the dividends of their stocks in Apple alone. One can only imagine what they make from Facebook, Shutterfly, and Walt Disney Co. They also made around one million dollars from a deal with Auberge du Soleil.
The couple also owns real estate properties in California and New York. The money they acquire from these rental investments adds to a good chunk of change. One million, to be exact. The money comes from rent and partnership income from Borel Real Estate Company.
The Vineyard
Nancy Pelosi and her husband Paul own a sprawling estate on Zinfandel Lane in Napa, California. According to the records filed by Nancy Pelosi, it is valued between $5 million and $25 million. The property is described as being inspired by Palladian villas. The property has a guest house and a z-shaped pool.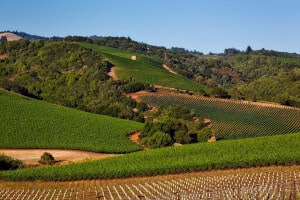 She reported that they collect between $5,000 and $15,000 in income from the sale of grapes grown in the vineyard. So, the vineyard is not simply for show. It is not disclosed who the grapes are sold to or what purpose they are used for. It is only stated that they make a profit from the sale of the grapes.
Rental Properties
Nancy Pelosi earns between $15,000 and $50,000 from rent at a different Napa Valley property. She and Paul jointly own the property. She lists the value somewhere between $500,000 and $1 million.
Rental property in Norden close to the Sugar Bowl Ski Resort is valued between $1 million and $5 million. The townhome earns the couple as much as $50,000 in rent.
Paul Pelosi has investments in San Francisco office buildings. He also has investments in other commercial real estate in California. One property houses a Walgreens. One houses a restaurant.
Investments
Nancy lists most of the investments from stock in her husband, Paul's name, in the financial disclosure. This makes sense since he owns an investment firm in San Francisco, and he has been very successful in not only real estate investments but also in the stock market. He made well over $1 million in stocks alone. He owns very popular stocks like Facebook, Apple, Shutterfly, and Walt Disney Company, just to name a few.
How Does Nancy Pelosi's Net Worth Hold Up to Other Members of Congress?
Nancy Pelosi comes in at number ten on the list of the wealthiest members of Congress, with her net worth of $114.7 million.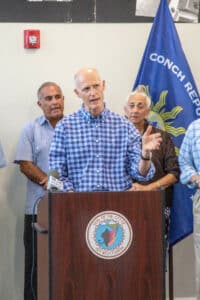 Rick Scott, a representative from Florida, is at the top of the list with a net worth of $220 million. It seems that almost all members of Congress are members of the millionaire club.
She has the highest net worth of all of the women in Congress. Interestingly she ranks at the top of the list of California representatives.
Philanthropy
Nancy Pelosi and her husband, Paul Pelosi, have a charitable fund. They named the fund The Paul and Nancy Pelosi Charitable Fund. The couple donates money to several different causes and campaigns. Nancy Pelosi has said that as a servant to the people, she feels that she needs to give back to the community.
She has donated throughout her career. Most of the money that she and her husband donate goes to different projects across the state of California. Some of the charities that they donate to help the homeless, empower women, and fund educational programs.
Estimating Nancy Pelosi's Net Worth
Nancy Pelosi has had a very long career as a political servant. Has this helped her financially? I guess no one really knows but her and her husband. Nancy Pelosi has made around $5 million from her political career of $114.7 million. Her husband has been a smart investor. He invested in real estate and stocks. It has paid off for their family.
Is $114.7 million her actual net worth? Again, no one really knows except her and her husband. But, it appears to be a reasonable estimate given what we do know.