Arnold Alois Schwarzenegger is an Austrian-American actor, former bodybuilder, and member of the Republican Party of the United States who served as the 38th Governor of California from 2003 to 2011.
What is Arnold Schwarzenegger's net worth?
Schwarzenegger's estimated net worth is $450 Million.
His net worth originates from competitive bodybuilding, a decades-long acting career, and diversified investments with a focus on real estate.
Read on to understand where exactly his money comes from and how much he's made throughout the decades.
Humble Beginnings
Arnold was born on July 30, 1947, in Thal, Austria, as the second child of Gustav Schwarzenegger and Aurelia Jardny Schwarzenegger.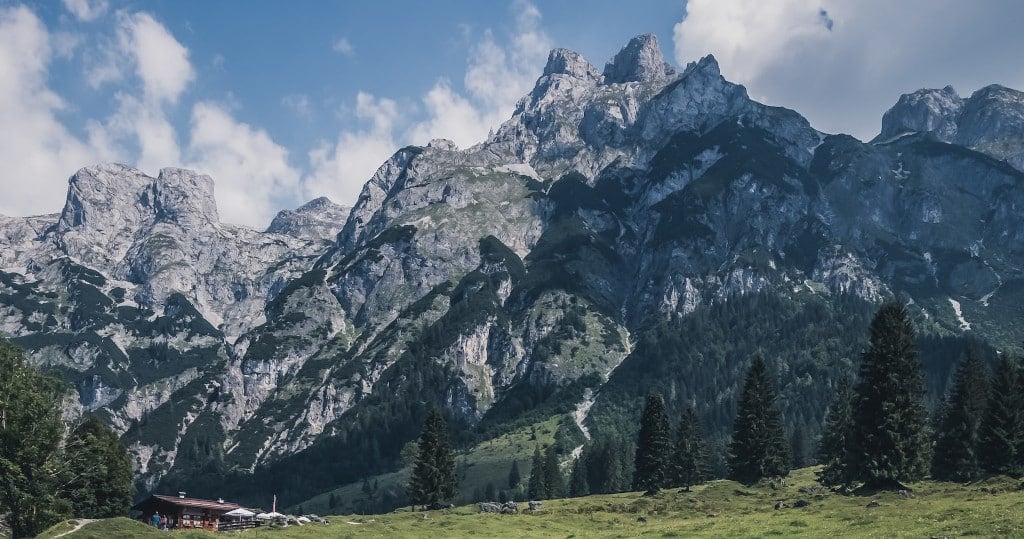 And although Arnold became a world-renowned multimillionaire, his childhood was far removed from such wealth.
His family experienced constant financial difficulties, and even basic items we take for granted were not always available.

Education
While at school, he was beloved by his teachers but had average academic results.
However, in 1960, at 13 years old, everything changed. That's when his football coach introduced him to weight training.
One year later, at 14, he had already decided to become a professional bodybuilder.
His parents, however, disapproved of the choice.
But that didn't stop Arnold. 
First trainer
In 1961, he met Kurt Marnul, former Mr. Austria, who invited him to a gym in Graz, the capital city of Styria. 
Arnold became a regular at the gym, and Kur Marnul became his first personal trainer.
Arnold then spent the years from 1960 to 1964 training as hard as he could and participating in small-time tournaments until his first big win came in 1965.
Bodybuilding Success
His first major tournament victory arrived in 1965 when he won the Junior Mr. Europe competition.
It was an impressive feat, particularly as he achieved success while having to serve one year in the military, as was obligatory for Austrians at the time.

He even had to take unauthorized leave from the military to be able to participate in the tournament, which resulted in Arnold spending one week in a military prison as punishment.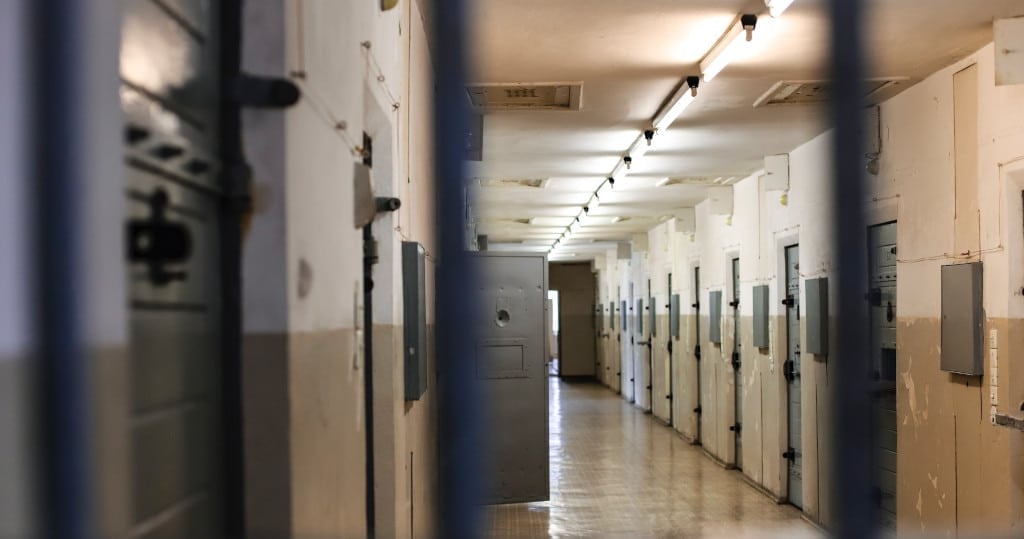 His success didn't stop there. Arnold then won Mr. Universe in 1967, becoming the youngest man to do so at 20 years old, and he would win Mr. Universe again three more times throughout his career.
Schwarzenegger's first Mr. Universe victory was life-changing. It earned him enough money to finally achieve his dream of traveling to the United States.
First Investments
When he first set foot on United States soil, Arnold had $27,000 to his name. 
In 1968 he started a bricklaying business. And with the profits from that business, he started another endeavor, selling bodybuilding and fitness equipment.
Real Estate
With the revenue from his first businesses, he made his first big real estate investment, a $10,000 six-unit apartment. After selling this apartment, he invested in an even bigger one, a twelve-unit apartment.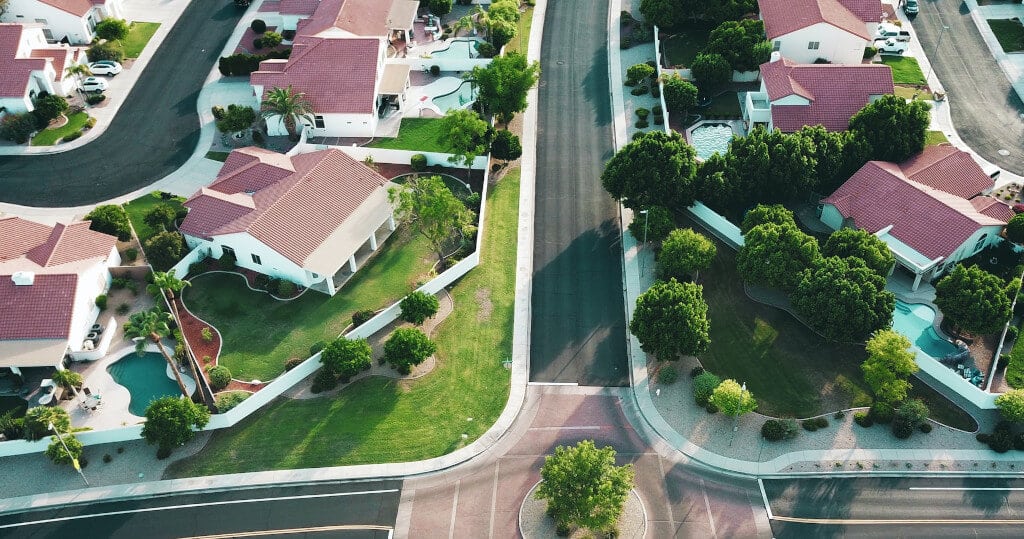 He proceeded to repeat this process of buying a real estate unit, and selling it to buy an even bigger one, again and again. Eventually, he made his first million in the early 1970s. Not from bodybuilding. Not from acting. But from real estate.
Arnold believed that the earnings from bodybuilding (and later from acting) were not enough, as you were at the mercy of how much investors were willing to put into tournament awards.
Instead, he sought to create financial stability for himself through real estate and investing in various businesses.
Earnings as a Bodybuilder
And although his real estate investments were his primary financial income, he did make significant money throughout the 1970s as a bodybuilder since he was a massively successful competitor and quite possibly the most influential bodybuilder at the time.
He came second in the Mr. Olympia tournament for the first time in 1969, winning it six times from 1970 to 1975, and a seventh time in 1980. All of these tournaments only helped to increase his net worth.
But it was when his acting career exploded that Arnold became a household name and catapulted his earnings. 
Early Passion for Films
Arnold indulged in his passion for movies when living in Graz and regularly frequented local movie theaters.
While growing up, he looked up to other bodybuilder actors like Reg Park and Steve Reeves and dreamed of one day being an actor like them.
Start of his Acting Career
After years of struggling to break into the Hollywood industry, often being told that his name was too long, his body unfit for most roles, and his accent too difficult to understand, he finally managed to land a part in Hercules in New York (1970), under the name "Arnold Strong."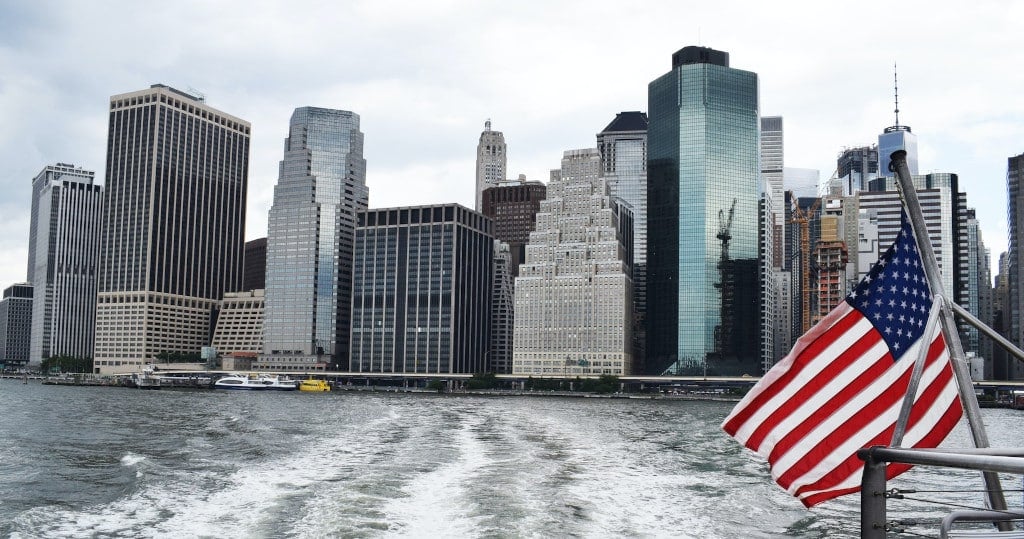 These first appearances were practically pocket-change for then-millionaire Arnold since he made just $12,000 from Hercules in New York.
He then played another small role in The Long Goodbye (1973).
First Recognition as an Actor
It wasn't until 1976, with the movie Stay Hungry, that Arnold started to gain significant notoriety as an actor, as he was awarded the Golden Globe Award for New Star of the Year – Actor.
But his success with Stay Hungry was minor compared to his role in Conan the Barbarian (1982). 
Conan the Barbarian earned Arnold even more recognition due to the movie's iconic popularity and being paid better than any movie role he had before, earning $250,000.
Action Movie Star
After Conan the Barbarian, Arnold acted in a wave of 1980s Action movies, like Commando (1985), The Running Man (1987), and Red Heat (1988), with each movie earning him millions of dollars – $2 million for Commando, $3.5 million for Predator, and $8 million for Red Heat.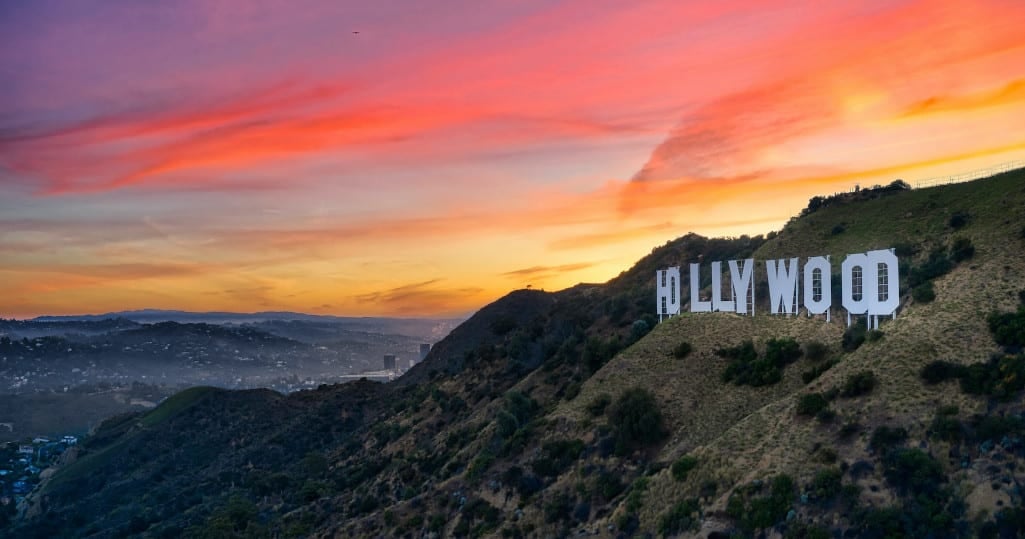 In 1988, Arnold had his most significant profits from a movie yet, with the release of the movie Twins. 
Arnold, actor Danny Devito, and director Ivan Reitman chose to take no salary from the film and instead take a 13.3% ownership stake. This would prove to be an incredibly profitable choice.
Twins went on to make $215 million. And that's just at the box office. Arnold says that Twins was the movie that earned him the most money, making him $35-40 million.
But what about The Terminator?
This might come as a surprise, but Arnold didn't make a mountain of money from The Terminator (1984).
Not only was The Terminator a fairly low-budget movie overall, but Arnold only had a total of 17 lines. Because of this, he earned just $75,000 for The Terminator. Adjusted for inflation, that's roughly $214,000 today—a tiny amount for such a successful movie.
But when you consider that it comes out at about $4,400 per word, it doesn't sound so bad. Who wouldn't want to make a few thousand dollars just for saying a few lines?
Terminator sequels
Although the first film in the series earned him a small amount, the sequels were a different story.
Arnold earned $15 million with Terminator 2: Judgement Day ($21,428 per word, 700 words spoken) and double that amount for Terminator 3: Rise of the Machines, which earned him $30 million from the budget plus $5 million as royalties for the movie.
Other gains from acting
Some of his other big gains from movies come from True Lies (1994), Junior (1994), and Last Action Hero (1993), which earned him $15 million each.
$20 million from both Eraser (1996) and Jingle All the Way (1996).
And $25 million for working on Batman and Robin (1997), The 6th Day (2000), and Collateral Damage (2002).
Early Political Career
As if being a world-renowned actor and one of the most influential bodybuilders of all time wasn't enough, Arnold also went on to become a politician for the Republican Party.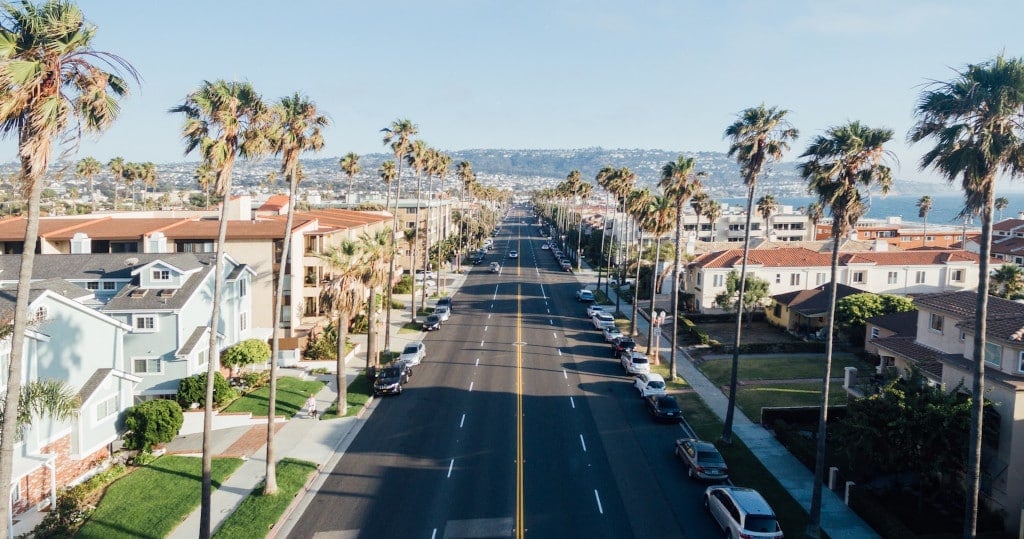 In 2003, he ran for Governor of California and won the position in a campaign against Gray Davis.
And while his term started strong with a high approval rating of 65%, he had a massive fall from grace in the eyes of the people, and by the time he left office in 2011, had a 23% approval rating.
Arnold Schwarzenegger's political views
Schwarzenegger acted as a centrist politician, holding moderate views with both conservative-leaning and socially liberal beliefs. 
His centrism was especially in focus during his second term (2007-2011) when he openly stated to act as a centrist and to work with both Republicans and Democrats to resolve issues during his term.
Earnings from his political career
But what about money? How did his political career influence it?
Well, it didn't. At least not directly.
Arnold refused the $175,000 yearly governor salary due to already being wealthy from his long and prosperous career and various investments.
However, Arnold claims he gave up on at least $200 million in movie earnings by working as a governor instead of acting for eight years.
Investing
His investments in real estate didn't stop in the 1970s, as he continued to dabble in real estate throughout the decades, making millions of dollars from it. 
But that's not all. Arnold also extensively diversified his portfolio by investing in a wide variety of different businesses.
Varied investments
Schwarzenegger has partial ownership over Dimensional Fund Advisors, a private investment firm, as the name suggests.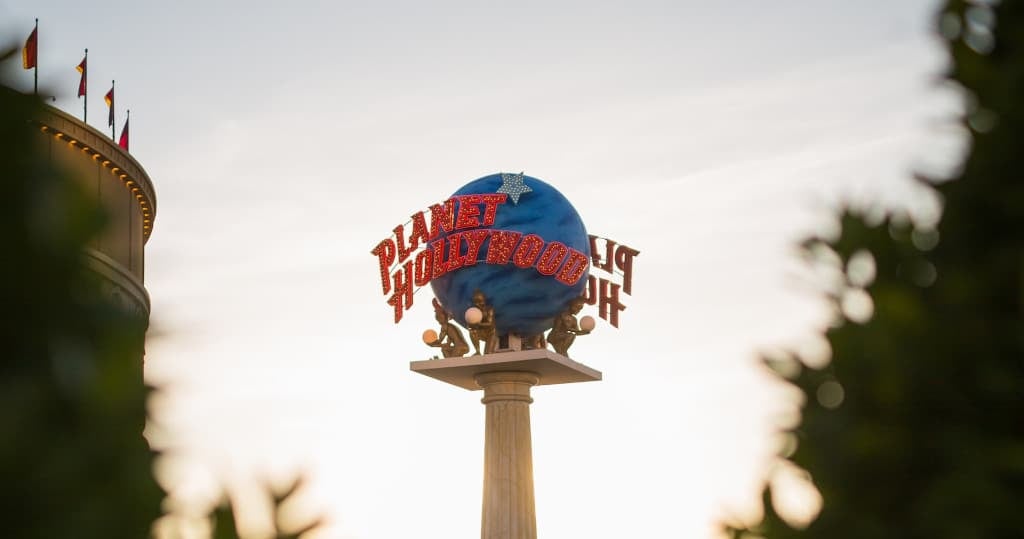 He also invested in a shopping mall in Colombus, Ohio. He had partial ownership of Planet Hollywood – along with Sylvester Stallone, Bruce Wilis, and Demi Moore – a themed chain of restaurants based on Hollywood and its iconic moments and people.
He even invested in a restaurant he and his wife opened in 1992 called Schatzi On Main, which was sold in 1998.
Partnership with LeBron James
One of his more notorious investments includes Ladder, a company he started with LeBron James in 2018 that produces nutritional supplements for athletes suffering from cramps.
Arnold's Sports Festival
Arnold even created a festival named after himself, the Arnold's Sports Festival, which originated in 1989 and is hosted in Colombus, Ohio. It is a three-day long expo covering health and fitness topics.
Advertisements
Arnold also made some extra money through advertisements – like the BMW Superbowl 2022 Commercial and appearing in a series of commercials for the videogame Mobile Strike from game developer Machine Zone.
Marriage
Arnold Schwarzenegger married Maria Shriver in 1986, and they had four children.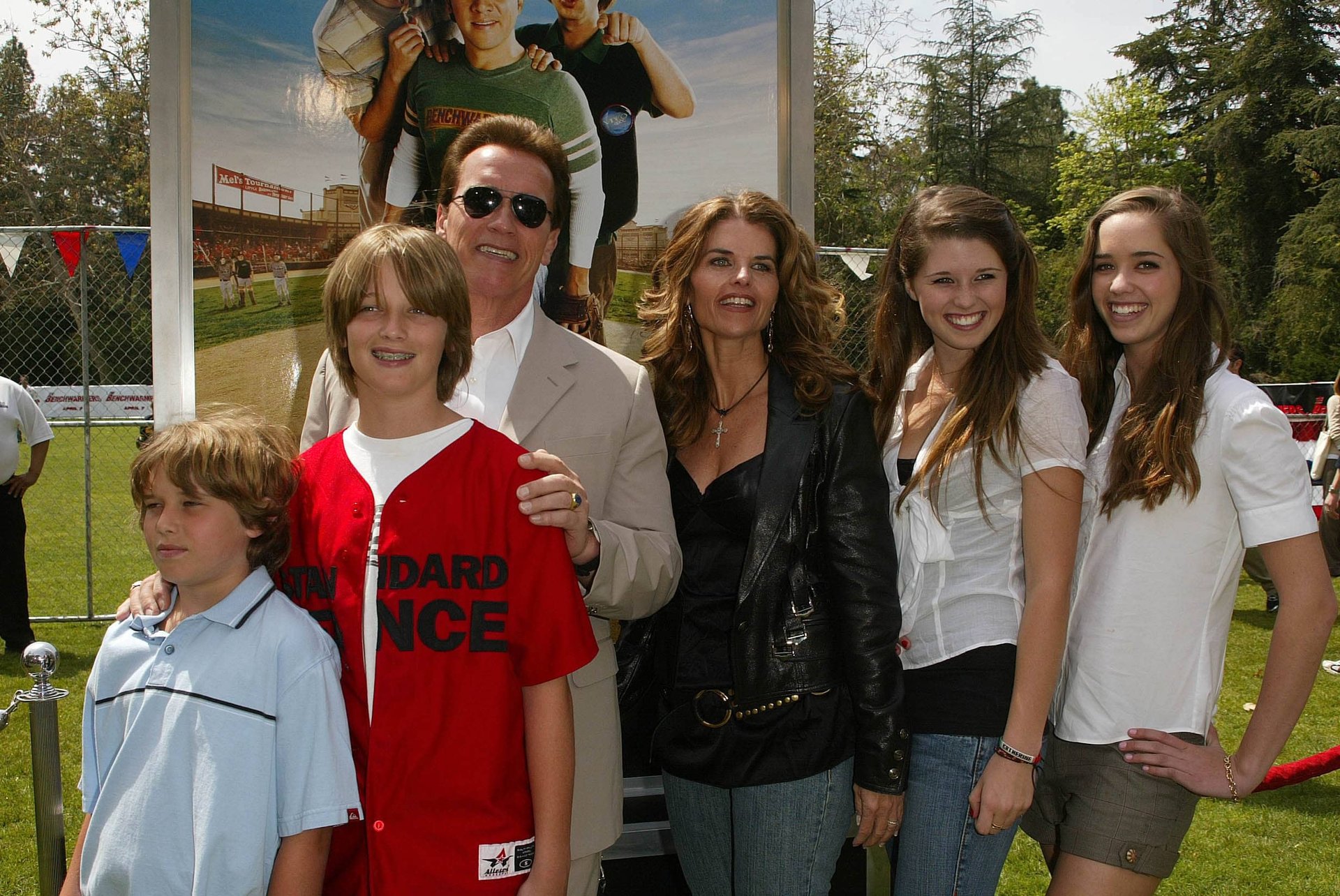 In 2011, they ended their relationship after 25 years together when it was revealed that Arnold had a child with an employee called Mildred Patricia Baena.
The impact of divorce on his net worth
Initially, their separation did not significantly impact his net worth, and he did not even need to provide spousal support.
Things changed in 2022 after the divorce was finalized, as it was ruled that Maria had a right to half of Arnold's post-divorce savings from 1986 to 2011.
How this will impact Arnold's net worth is uncertain right now due to the recency of the news, but his net worth will almost certainly take a hit after this.
A Self Made Man

Arnold Schwarzenegger started as a humble Austrian with parents who disapproved of his career choices and followed his passions to become one of the greatest bodybuilders of all time and an iconic action movie star.
His early bodybuilding and acting career gave him the initial funds necessary to invest in multiple different businesses, with a general focus on real estate, earning him his first million.
And it was through the global success of his movies and acting performance that he made hundreds of millions of dollars in revenue.
Arnold's estimated net worth is around $450 million, mostly from his acting career and real estate investments. However, much of this value may be at risk with the recent conclusions from his divorce from Maria Shriver.