From Debt to Abundance

It's public knowledge that Hillary Rodham Clinton owns three mansions, with one in the New York town of Chappaqua – home to some of the state's most wealthy individuals. It's also common knowledge that when Hillary and her former president husband Bill left the White House in 2001, they were in an incredible amount of debt. So how did Hillary Clinton come to have a net worth estimated at $120 million? The story of how Hillary made her millions is full of ups and downs, as well as her fair share of controversies.
How Did Hillary Clinton Make Her Millions?
Despite making it clear that her life's goal was to become the first female president of the United States, it seems like Hillary Clinton achieved many other things instead, ending up with a net worth of $120 million.
Recent memories of Hillary involve her conceding the 2016 presidency to Donald Trump and receding from the spotlight momentarily. However, she came back fighting with her 2017 memoir about the controversial and divisive presidential bid entitled 'What Happened.' With almost half of the country voting for Hillary in 2016 and many very publicly vocalizing confusion and frustration over what went wrong, the book was highly anticipated among Democrats and consequently sold over 300,000 copies in the first week. 
The publisher even had to send it back to press three different times to produce more copies. And as she accompanied the book's release with a nationwide tour, it's easy to imagine the impressive profit that ended up in Hillary Rodham Clinton's bank account.
Yet, Hillary hasn't always been so financially successful. She and her husband Bill began their careers with good but modest salaries in their respective professions in government and in law. Furthermore, their ambitions to increase their wealth often ended up getting them in trouble.
Controversial Investments
In 1978, Bill Clinton was 32 years old and serving as the Attorney General for Arkansas and was soon to be elected governor that November. Meanwhile, Hillary Clinton was working as an attorney at Rose Law Firm. It was then that Hillary began wondering about the prospect of increasing their wealth with investments. In her 2003 memoir entitled 'Living History,' Hillary recalls this time, saying, "I worried that because politics is an inherently unstable profession, we needed to build up a nest egg." 
She also said, "I had never given much thought to savings or investments until I realized that if our growing family were going to have any financial cushion, it would be mostly my responsibility." And so Hillary began making investments, as guided by her friend and experienced commodities trader Jim Blair.
The Clintons' investment efforts weren't just incredibly successful, but unbelievably successful, which raised many eyebrows. For instance, Hillary's investments in cattle futures led her $1,000 investment to become $100,000 in under a year. The chances of a return like this were around 1 in 31 trillion. Many speculated that Hillary had been given favorable and ultimately unfair treatment due to Bill's position in office, allowing her to buy 10 cattle contracts for just $1,000 instead of the $12,000 they were usually worth.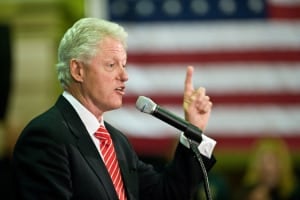 However, as the Clintons' investments attracted more scrutiny when Bill was running for office, an investigation was conducted and found that Hillary had not made trading violations.
One of the most famous of the Clintons' failed investments came to be known as the Whitewater scandal. This scandal dates back to 1978 when Hillary and Bill Clinton set up the Whitewater Development Corporation with James and Susan McDougal. 
The premise of the investment was to purchase 230 acres of riverfront land with the intention to sell the lots for vacation homes. Not only did the investment not work out due to the flood-prone land, but it attracted further scrutiny for the Clintons as they had been brokered a deal that required $0 in upfront investment. Further controversy came about when James McDougal went on to scam an investment firm for $3 million.
Presidential Debt
Bill Clinton's presidential term stretched from 1993 to 2001, with Hillary in tow in the White House as first lady. Numerous controversies famously marred their time in the White House, and ultimately an impeachment, which meant that the Clintons spent a lot of money in legal fees. 
However, it turns out that the amount they had to spend on legal fees was more than they actually had. In 2018, Bill Clinton admitted that he and Hillary left the White House in 2001 with over $16 million in debt.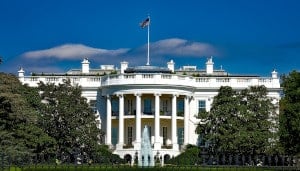 At the time of Bill Clinton's presidency, he was earning a president's salary of $200,000 per annum, and their successful investments hadn't yet given them enough capital to cover the large amount of defense attorney fees triggered by the investigations into Bill's scandals, let alone his impeachment and fight to keep his Arkansas law license. 
Ultimately, Hillary Clinton commented that they left the White House "dead broke," but it only took them three years to erase their $16 million in debt and get back in the green.
Post-presidential Recovery
Between leaving the White House in 2001 and erasing their $16 million in debt in 2004, the Clinton's made sure the work didn't stop when they ended their time as president and first lady of the United States. In fact, by the time Hillary was running for president in 2016, her net worth was estimated at $45 million. So, how did the Clintons manage to get out of such a large amount of debt and have a multi-million dollar net worth again?
Paid Speeches
Paid speeches are when a public figure with much to share about inspiration and motivation and insider insight into the economy and global politics will be paid by large corporations and high profile events to give a speech. Many politicians and public figures have gone into the lucrative business of giving paid speeches, such as both Barack and Michelle Obama, and more recently, Prince Harry. These speeches often pay in the hundreds of thousands to millions, with big banks being the typical customer. 
In the first year Bill Clinton was out of office, he committed to 57 speeches providing corporations and political organizations with business advice and insight into what it's like surviving the high pressures as president of the United States. His speeches were said to cost between $125,000 to $350,000 per session, and he made $13.7 million in just one year.
Lucrative Book Deals
Unlike Bill, Hillary didn't jump right into the paid speeches (although she would famously get involved later). Hillary spent her first year out of the White House accepting a book deal for her first memoir 'Living History,' receiving a $2.9 million installment of her $8 million advance. 
Bill also received a $10 million advance for his book 'My Life.' The controversial nature of the Clintons' time in the White House and their devout following from many on the left meant that these books were highly anticipated and delivered a huge payout to the Clinton family.
However, their time recovering their debt between 2001 and 2004 was just the beginning for both Clintons, as they went on to make a massive $153.7 million in paid speeches from 2001 to 2015.
Further Controversy
Although the millions the Clintons' made from speeches since 2001 did wonders to eradicate their debt and provide them with a multi-million dollar fortune, it also impaired Hillary Clinton's bid for the 2016 presidency.
Among the many speeches that Hillary Clinton has been paid to give, a lot of them were for high-paying clients such as mega-bank Goldman Sachs. Not only did this lead to questions over a potential conflict of interest and give the impression that Hillary would speak to anyone for a big enough paycheck. It also provoked questions about what she was telling employees of such influential institutions in these speeches – as they were always shrouded in secrecy.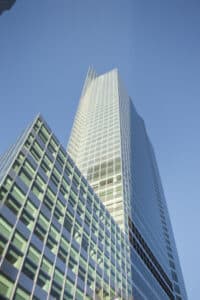 In 2016, United States Senator Bernie Sanders pointed out that she couldn't be trusted in government until she released the transcripts of her speeches. However, Hillary always declined to do this, which ultimately has only led to further suspicions. It hasn't even been made public about all of the locations where Hillary, Bill, and even Chelsea Clinton have made paid speeches. More questions have also arisen over how the Clinton's decided which speeches counted as personal income and which went towards their charity, The Clinton Foundation.
Whether or not these controversies impacted Hillary's bid to become president in 2016 is uncertain. Still, the fact she conceded to Donald Trump shows that a legacy of mistrust certainly played a part.
Income After 2016
Her bid to become US President in 2016 as the Democratic Party presidential candidate no doubt saw Hillary Clinton slow down on the paid speeches and book-writing to focus on politics. However, in the time after the election, Hillary has been busy continuing to progress her career and financial assets outside of politics. 
'What Happened'
As we explored earlier in this article, Hillary Clinton's post-presidential bid memoir entitled 'What Happened' broke sales records across the United States. Its first week of release saw Hillary sell 168,000 hardback copies, with audiobooks making up the remainder of 300,000. 
It was the best week of digital audio sales ever for the publisher Simon and Schuster, and it was the best-selling eBook since the 2011 Steve Jobs biography. Simon and Schuster's CEO Carolyn Reidy stated, "Notwithstanding all that has been written and discussed over the last year, there is an overwhelming desire among readers to learn about and experience, from Hillary Clinton's singular perspective, the historic events of the 2016 election".
'The Book of Gutsy Women: Favorite Stories of Courage and Resistance'
This was another book published by Hillary Clinton after her presidential bid, collaborating with her daughter Chelsea Clinton. Once again published by Simon and Schuster, the publishing house seemed keen to cash in on Hillary's name after the 2016 election. The book focuses on shining a light on the many female role models that have existed throughout history, providing stories that aren't always made available to inspire young females. 
HiddenLight Productions
HiddenLight Productions is a production company founded by Hillary Clinton and her daughter Chelsea Clinton, striving to explore inspirational and courageous stories with a focus on women and injustice. Not only was it announced that the production company would be creating an Apple TV series inspired by the Clintons' book 'Gutsy Women', but they also found one of their first pieces of business in an eight-part documentary series for British broadcaster Channel 4. The series, announced in January 2022, will explore the UK's superbrands and how they came to be part of the country's cultural identity.
'You and Me Both'
In 2020, Hillary Clinton secured a contract for a podcast series with iHeartRadio. The series, now on its third season, sees Hillary sit down with a variety of celebrities, politicians, and public figures to talk candidly about life, their careers, what inspires them, and even their favorite recipes. The podcast has been a success, often featuring in the charts. It also features advertisements, sponsorships, and product placements which suggests Hillary is making a healthy income from this endeavor.
'State of Terror'
In 2021, Hillary also made her fiction debut with the novel 'State of Terror,' written in collaboration with friend Louise Penny. The book, very much inspired by Hillary's time as secretary of state, explored terrorism in the Middle East, albeit with Louise Penny's signature narrative style. The novel achieved success in the charts and received positive reviews from critics.
Despite the financial turmoil that has characterized Hillary Clinton's time in the public eye, often leading to questionable investment decisions and countless lawsuits that eventually put the family in temporary debt, there's no question that she has turned it around to be worth a whopping $120 million today. Through a combination of book deals, paid speeches, media moves, and no doubt sturdy investments – Hillary Clinton has gone from multi-millions in debt to multi-million riches.