Last modified: September 14, 2023
When was Bill Clinton born?
Bill Clinton was born in 1946.
Where was Bill Clinton born?
Bill Clinton was born in Hope, Arkansas.
How old was Bill Clinton when he became president?
Bill Clinton became president at the age of 47.
What years was Bill Clinton president?
Bill Clinton was president from 1993 – 2001.
Bill Clinton was the 42nd President of the United States. He was born William Jefferson Clinton on August 19th, 1946. He was elected president on the Democratic Party ticket in 1992.
His Early Life
Clinton was raised in Arkansas by his mother. His father was a traveling salesman. He died in an accident while his wife was about six months pregnant. To secure a good life for her son, his mom left her newborn with her parents so she could attend nursing school. 
Bill's grandparents owned a grocery store and notably sold goods to both whites and blacks during a time when segregation was in full force.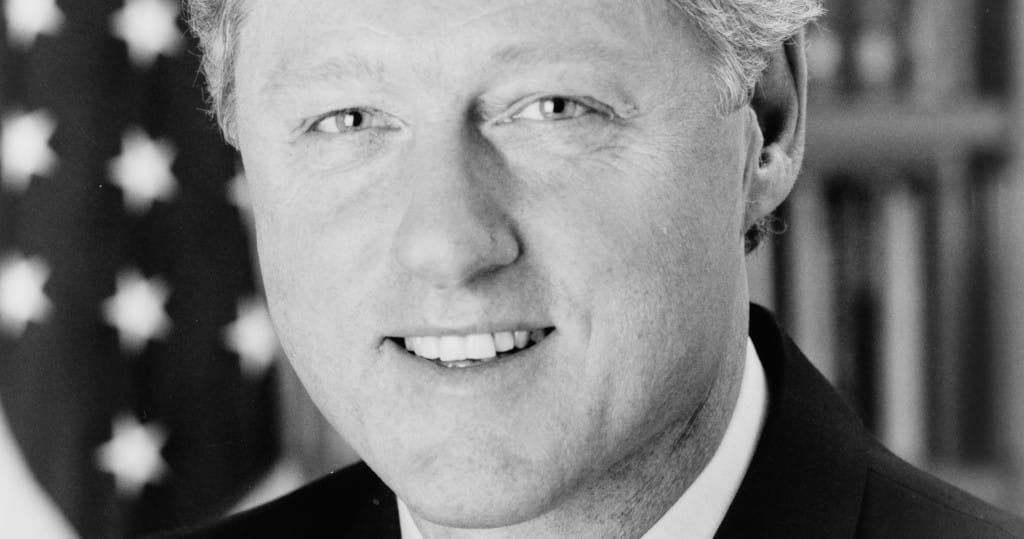 He moved to Hot Springs, Arkansas, with his mother and her new husband in 1950. He took on the last name of his stepfather when he was 15. Clinton describes living in that home as very difficult. His stepfather gambled often and drank heavily. He often abused his wife and children during violent outbursts.
Hobbies and Interests
Bill Clinton enjoyed school, taking part in various activities. He enjoyed music and played the saxophone. There were times when he thought of spending his life as a career musician rather than the direction it took with law and politics. He found a passion in high school for politics with the debating team.
He met President Kennedy in 1963 when he visited the White House as a student senator. He also remembers hearing the speech "I Have a Dream" by Martin Luther King around the same time.
Education
President Clinton completed his education at a variety of prestigious colleges. He started his education at Georgetown University and then moved to University College. His advanced courses were taken at Yale Law School and Oxford. He was able to get into college with various scholarships and leadership programs.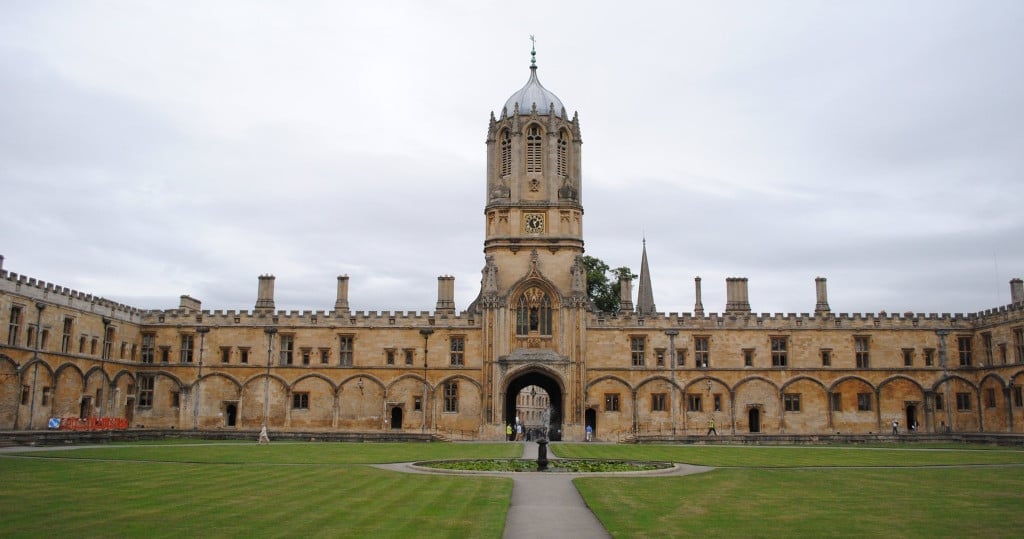 One of the negative concepts people have about Clinton is he dodged the draft for the Vietnam War. He got waivers and deferments due to being a college student. 
However, it is noted he was part of protests against the war during his time at Oxford. He openly wrote letters about his opposition to the war and what it stood for.
He eventually did register for the draft, but his number was never called to serve. Even so, many critics used his initial avoidance of the draft against him during his first presidential campaign. They fought dirty, calling him unpatriotic and focusing on his lack of support for the Vietnam War. 
There was also talk that his uncle tried to get him into the Navy Reserves to keep him from being drafted. Clinton says he wasn't aware of his uncle's actions when that took place.
Hillary Clinton and Family Life
He met his wife while attending college at Yale. He has often stated he was impressed with her political views, communication ability, and motivation. The couple met in 1971 and married in 1975. The couple resided in Arkansas upon completing law school.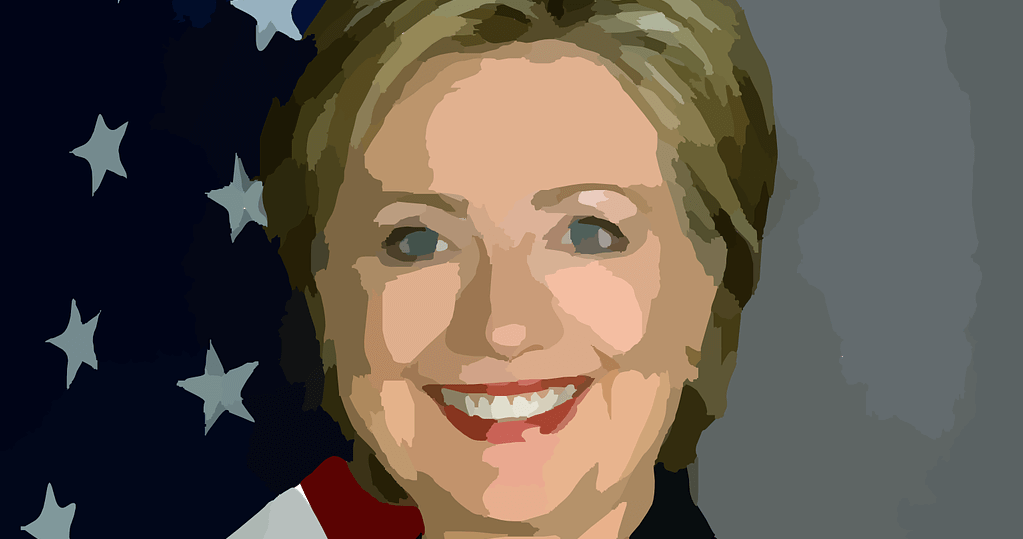 They relocated to Texas and California for periods. This allowed them both to work on different political campaigns at the time. Their only child, Chelsea Clinton, was born in 1980. Hillary Rodham Clinton has also had a lengthy political career herself. She has been a Senator and Secretary of State. 
Hillary Clinton has twice tried to take the office of president herself. Her first run was when she ran for the Democratic Party ticket but lost to future President Barack Obama. The second was when she lost the election to Donald Trump.
The Road to the Presidency
Clinton is likable, and people listen to him. His ability to capture an audience and communicate made it easy for him to take on some important roles. He was the Arkansas Attorney General from 1977 until 1979. He also served as the Governor of Arkansas during two different time periods.
The first was from 1979 to 1981 and again from 1983 until 1992. During his time in these roles, people took notice of Governor Clinton and his abilities. He is credited for significant improvements to the Arkansas education system. 
He wasn't the first choice for the Democratic Party but quickly rose to the top. One candidate, Mario Cuomo, declined. Another, Gary Hart, pulled out of the race after various affairs were exposed in the media.
Bill Clinton was able to win two elections for the presidency. His terms ran from 1993 until 2001. Many were surprised in the first election to see his victory over President George HW Bush. He was 46 when he won his first term and the 3rd youngest president in history.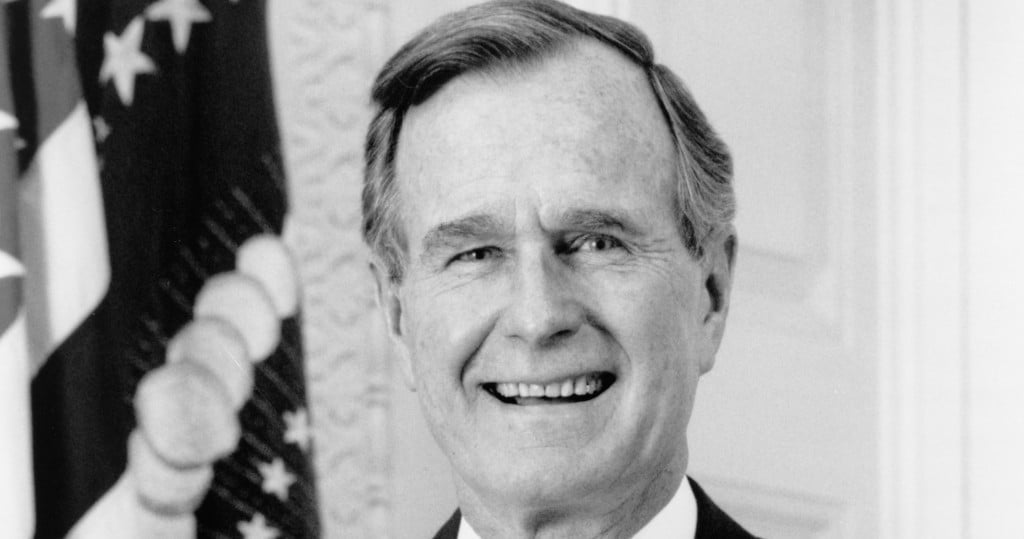 Philosophy as President
Even though President Bill Clinton was a Democrat, he looked for new ways to be successful as president. Rather than everything being black and white or Democrat versus Republican, he introduced new methods. This is often referred to as the New Democrat or The Third Way.
Achievements
Clinton succeeded in achieving many objectives during his presidential terms. Some argue he piggybacked on the peacetime and treaties former President Bush had established. 
However, this doesn't mean there weren't any bumps in the road for him to smooth over. Clinton took an active role in creating trade agreements, including NAFTA.
He played an important role in sending military troops to assist in the Bosnian War and the Kosovo War. While not everyone supported his decision, it showed that the USA could be a great ally. He also took a strong stand in the fight to take down Saddam Hussein.
Families were impressed when he put the Family and Medical Leave Act of 1993 into place soon after taking office. This was a major step as it allowed employees to take time off work for emergencies, medical needs, or pregnancy. 
This act has been modified over the years but continues to be at the heart of the United States employment regulations.
Stand against violence
He also took a strong stand against violence. This included harsher sentences for violent criminals and repeat offenders. 
Clinton introduced programs that worked to offer better reform within prisons to reduce the risk of prisoners repeating offenses when they were released. He also added more funding and resources for law enforcement.
He played a role in welfare reform even though there was plenty of controversy surrounding it. The goal was to help promote self-sufficiency and end the generational cycles of depending on welfare benefits. 
This included offering childcare services, education, and work skills for welfare recipients so they could find sustainable employment opportunities.
A balanced budget
Unusually, the budget had a surplus when Bill Clinton was president, and many still wonder how he managed to get that done! It was the first time since 1969 that such a surplus existed. 
Clinton declared they were respectful of how funds were spent and kept good track of how it was used. It also raised taxes for the middle-class while reducing them for low-income households.
He accomplished this three years in a row:
1998 $69 billion surplus

1999 $126 billion surplus

2000 $236 billion surplus
Gun control
The Brady Bill was signed under the Clinton administration in 1993. This offered some control over firearm regulations and sales. It requires a background check for someone to be completed before they can purchase a firearm.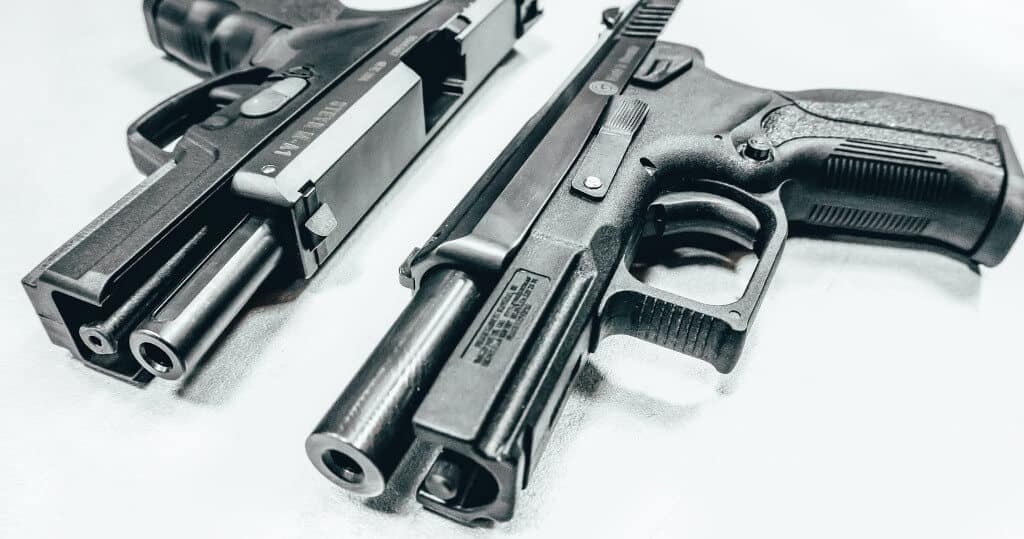 When that system was introduced, it took five days to get the information back, so there was a mandated period. A person couldn't buy a gun in the heat of the movement.
Today, the system for background checks has been updated. The application can be processed in a matter of minutes. The seller can get the results quickly and then either sell the individual a firearm or let them know they aren't eligible to make such a purchase.
Don't ask, don't tell
Don't Ask, Don't Tell was also completed under Clinton. This allowed individuals to join military branches regardless of their sexual orientation. This new legislation was designed for all in the military to keep their sexual preferences to themselves rather than disclosing them.
It paved the way for those who are gay to be able to remain in the military if they desired or join the military. They would no longer be banned or disqualified due to sexual preferences.
Failures
It wasn't for lack of trying, but Clinton couldn't get mental health reform completed. In his defense, there were many pieces of this concept and quite a bit of opposition. 
At the time of his leadership, mental health was still a taboo issue. People didn't widely discuss it or acknowledge it like they do in today's society.
Impeachment
Despite his success as a president, he was impeached in 1998. He was the second president in history to face impeachment. Andrew Johnson was the first.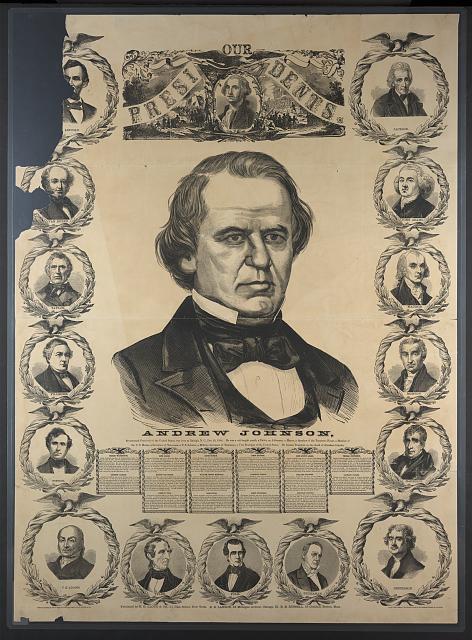 The Senate acquitted him of the charges of perjury and obstruction of justice, though, and he was able to complete his second term. The charges stem from an alleged affair with an intern by the name of Monica Lewinsky.
Waco
He was president when the Waco controversy in Texas played out. Attorney General Janet Reno approved using tear gas and force to enter the compound. Clinton approved that decision but later in hearings, said he did so based on misleading information he was given. 
The media attention on the compound caused many people to be very upset with the outcome. The 51-day standoff in 1993 ended with 75 people dead, including 24 children.
The Whitewater scandal
In November of 1993, David Hale implicated Clinton in the Whitewater Controversy. He claimed Clinton forced him to give Susan McDougal a loan of $300,000 when she wasn't eligible. 
At the time, Clinton was the governor of Arkansas and McDougal a business partner in a land deal.
After an investigation, charges were pursued against McDougal. Clinton and his wife insisted they didn't force Hale to do anything. They were aware of the loan to McDougal but said they never knew it was completed under false pretenses. 
Clinton also insisted he had no idea why Hale would try to connect him to such unethical business deals.
The End of His Presidency
When you look at the statistics, Clinton left his two terms in office with one of the highest approval ratings in American history. 
However, the dark cloud of his scandal with Monica Lewinsky and various lies he was caught in throughout his presidency will always cast a shadow on him and his legacy. 
When the Me Too movement started, his name was brought up several times by young women who said he made unwanted advances toward them.
His last official day as President of the United States was January 20th, 2001. He commuted 36 sentences and issued 141 pardons. Some of these decisions were controversial then, and some are still in debate today.
What is he doing now?
After leaving the White House, Clinton spent a great deal of time in speaking engagements. He often travels to be a guest speaker for various events. 
The Clinton Foundation was established to fight global warming and reduce the risk of AIDS/HIV. The Clinton Global Initiative, meanwhile, was established to bring together global leaders to devise and implement solutions to the world's most pressing problems.
In 2009, he was credited with helping get two American journalist hostages released from captivity in North Korea. He worked closely with North Korean leader Kim Jong-Il to negotiate their safe return to the United States.
He has been a strong supporter of his wife and her political career. In 2008 and 2016, he was a large part of her campaigns for the presidency. 
Many believed Bill Clinton would make history when his wife ran for the presidency against Donald Trump. Experts thought he would become the first president in history with a spouse who later took on that role.
They also believed he would be the first to earn the title of First Gentleman. There is speculation that Hillary Rodham Clinton may run again for president when President Joe Biden leaves office. So it is still possible he could get that title one day!