Early Life
Melania Knauss was born on April 26th, 1970. She was born in Slovenia and has dual citizenship in the United States. She became a naturalized citizen of the USA in 2006. Her family worked very hard. Her father was a businessman. Her mother worked in a factory creating patterns for children's clothing.
She and other children of the workers often modeled the clothing. She loved it, and she was good at it. She had the confidence from an early age to take the stage and not feel self-conscious about it.
She grew up in a small apartment with her parents and a sister. While they weren't poor, they only had enough money to get by. By the time she was in high school, the family had moved into a high-rise apartment due to her father's business dealings.
Education 
She was a good student in high school, taking part in various activities. She was interested in art and design. She often discussed design with her sister and her mother. After high school, Melania attended the Secondary School of Design and Photography. She also studied architecture at the University of Ljubljana but dropped out to pursue modeling after a year.
Career
There is no denying how beautiful Melania is. Few realize she used to be a model. Melania was part of many exciting modeling campaigns throughout Europe. Her modeling career began at the age of five but exploded when she was 16.
Her parents allowed her to model as long as she kept up with her studies. In 1996, her modeling career took her to New York City. Some of the controversy that surrounded her as First Lady stems from provocative modeling photos.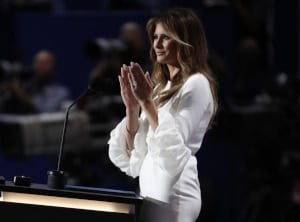 This includes nude poses. Her husband has always defended her, saying her modeling career had nothing to do with her role as a wife, mother, or First Lady Melania Trump.

Melania is recognized as a bright and savvy businesswoman. In 2010, she created her own line of jewelry. The items are for sale through QVC. She also has a skincare line that is found in several high-end retail stores. Upon becoming First Lady, these business endeavors were discontinued. She credits her dad with teaching her all about the world of business. 
Family Life
When she came to the United States to model, she became part of Trump Model Management. This was when she met future President Donald Trump in 1998. He was in the process of getting a divorce from his second wife.
They went public as a couple in 1999 and Melania became Mrs. Trump in a delightful 2005 ceremony. The event was elaborate, with many A-list celebrities in attendance. Her dress alone cost over $200,000!
While the two are very different, they seem to find a balance that works for their marriage. The couple has one child together, Barron. He was born in 2006. Former President Trump has four children from previous marriages. 
Role of First Lady
In 2016, Melania was a huge advocate for her husband and his decision to run for President. She vowed to help him in any way possible. She also shared her passion for programs to help women and children.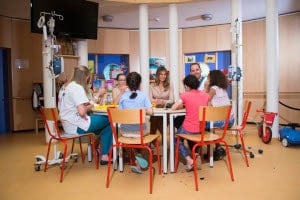 However, she didn't play a large role in his overall campaign, which was unusual when comparing it to other former First Lady roles throughout history. Critics have been tough on Melania as First Lady. She was in this position in the White House from 2017 until 2021.
Melania often seems cold in her appearances with her husband and that only added to the the surprise of Donald Trump beating out Hillary Clinton to become President. Discussions are also plentiful about their lack of affection towards each other in public.
She was a different type of woman in this role than the likes of Michelle Obama in previous administrations. She was often portrayed by the media as being difficult or not being involved enough in charitable causes. Although, she did plenty in her role, as she stood faithfully by her husband's side. She also took part in numerous events and organizations as First Lady.
Melania is the first non-native English-speaking woman to become First Lady. She is the second to be in that position as a naturalized citizen. The first was Louisa Adams. She continues to advocate for women's and children's equality and programs. She also took up the cause of preventing cyberbullying.