Trump Amassed a Fortune Prior to 2016 Election

Even before becoming president in 2017, Donald Trump was one of the most famous and influential men in US politics, placing him among some of the highest-earning individuals in the country.

In this article, you will not only be introduced to the reasons for Trump's high net worth but will also look at how it has fluctuated over his long-spanned career.
What is Donald Trump's net worth?
As of February 2022, Mr. Trump was worth an enormous $3 billion, putting him 845th on Forbes' list of the wealthiest people in the world. Interestingly, this is, in fact, a massive drop from where he had been previously placed, as his net worth seems to have dropped quite considerably in recent years.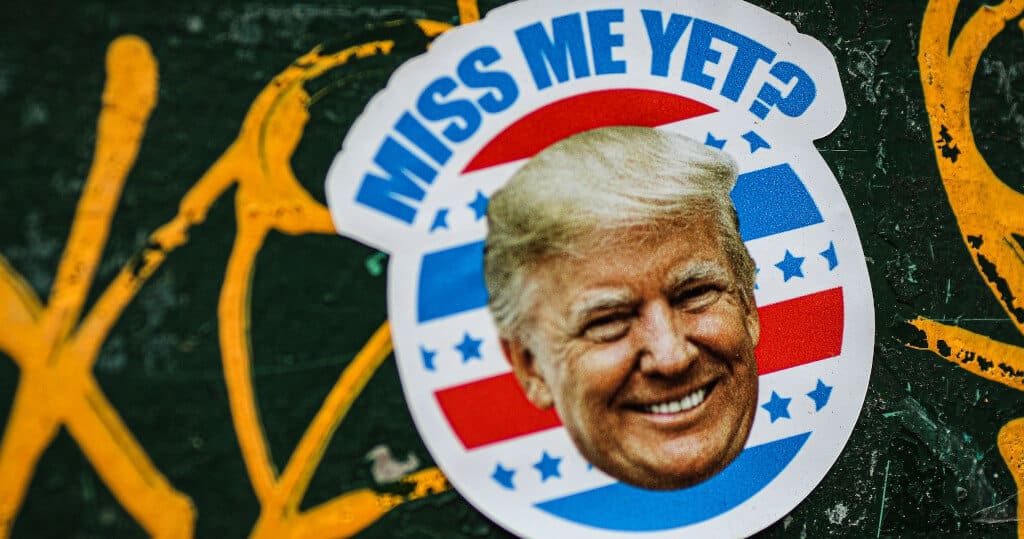 What Factors Contributed to Trump's Wealth?
There are several things to consider when looking at the money Donald Trump earns. Firstly, we should remember his family background and how the money his father Fred made in real estate, which was inherited in 1999, will have added a small sum to his overall net worth.
In addition, it's no secret that Trump has been gifted what is definitely seen as a sizeable trust fund, also due to his father's careful financial planning for the future.
Family funds
In 1949 when Trump was just three years old, his father and his grandmother Elizabeth Christ Trump, a wealthy businesswoman who worked with her son Fred Trump in his real estate business, set up multiple trust funds.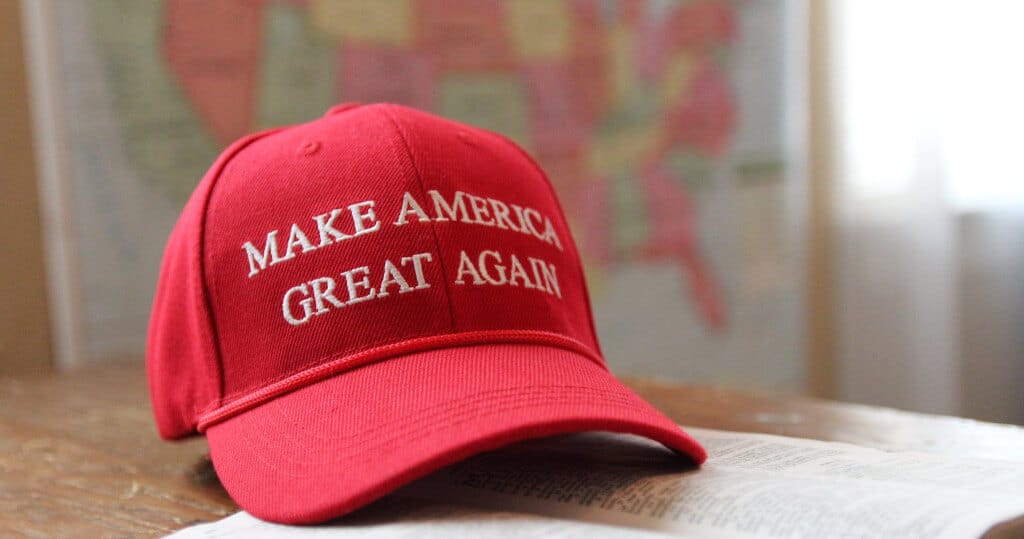 Because of these funds, Donald Trump was technically a millionaire by the time he was 8.
In 1976, Fred Trump set up $1 million (almost $5 million adjusted to 2022) trust funds for his children and grandchildren. Donald Trump got $90,000 from the fund in 1980 and $214,605 in 1981.
Inheritance
When Fred Trump died in 1999, his children each received a piece of his $20 million (after taxes) will and his estate valued at $250 to $300 million. Donald Trump received $413 million from his father over the years, including his will.
Real estate

As well as using his father as a springboard for success, Donald Trump's work as a businessman before entering the world of politics greatly increased his earning potential. By selling his first hotel in 1996, he was able to start investing in bigger businesses before building his empire and shooting his net worth through the roof.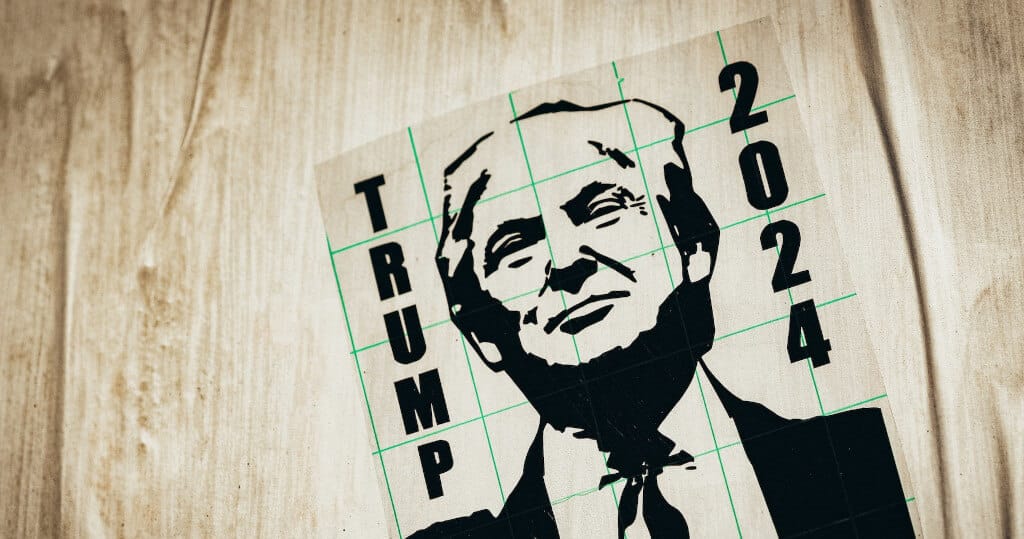 In 1971, Donald Trump became the president of Trump Management at 25 years old and rebranded it to "Trump Organization" in 1973.
He moved to Manhattan in that same year, participated in multiple construction projections, and often used showy architectural designs to advertise his projects.
In 1973, the Trump Organization had more than 14,000 apartments, and in 1978 one of his properties served as the location for the Jacob Javits Convention Center.
Also in 1978 came Trump's first big deal with the remodeling of The Commodore Hotel (which was then renamed Hyatt Grand Central New York), which covered its aging front by sheathing the building in glass and replacing the lobby with an atrium.
As part of the agreement, his father's Village Construction Corp. received a $1 million loan and a $70 million loan for the construction.
He worked with the architect Der Scutt on the Commodore Hotel renovation, the same architect who would go on to work with him on the Trump Tower.
The Trump Tower
The famous New York City building started construction in 1979 with a planned 60 stories and was completed in 1983 with 58 stories on Fifth Avenue in Midtown Manhattan.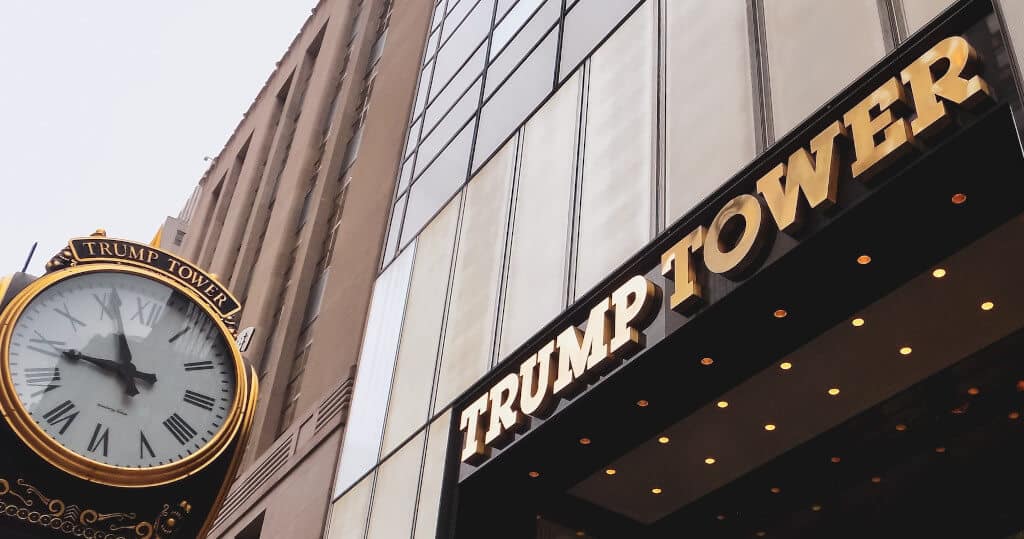 The impressive building is 664-foot tall, cost around $300 million to construct, and is one of Trump's greatest achievements.
Constructing this behemoth of a skyscraper took delicate negotiations between multiple different parties – a Bonwit Teller building that needed to be demolished for the building to start, promises to the Metropolitan Museum of Art that sculptures in the area would not be destroyed, and negotiations regarding the airspace.
Further real estate investments
In 1984, Trump built Trump Plaza, with support from the company Holiday Corp. Around the same time, Trump also invested in an Atlantic City half-constructed building owned by the Hilton Corporation he bought for $320 million, which became Trump Castle when the building was completed in '85.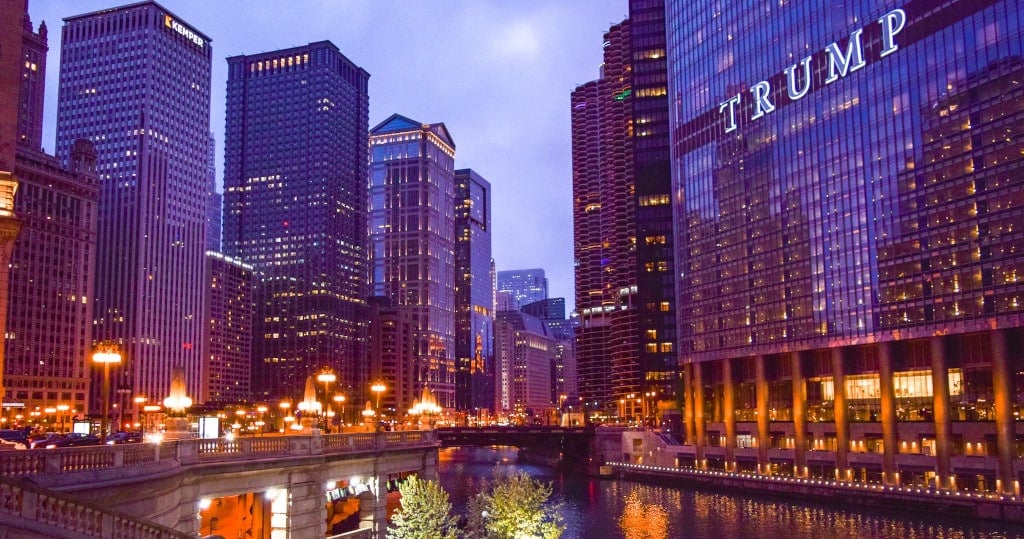 In 1985, Trump acquired the Mar-a-Lago resort in Palm Beach, Florida, for $5 million plus $3 million for the furnishings.

He uses the place as a winter retreat and a high-ticket private club. During the same year, he bought a condominium in West Palm Beach that would become the Trump Plaza of the Palm Beaches.
The Taj Mahal Casino
In 1988, Trump paid $400 million to acquire the Plaza Hotel in Manhattan. In the same year, Trump bought the Taj Mahal Casino, which opened in 1990, and was the most expensive casino built at the time, with a total cost of $1.1 billion.
Trump managed to raise $675 million for the casino, most of which came from junk bonds at a 14% interest rate.
In 1991, the Taj Mahal Casino entered bankruptcy, and Trump had to give up a 50% stake to his bondholders in exchange for getting a lower rate on the junk bonds and more time to pay off the debt.
He also sold his failing airline, Trump Shuttle, and his mega-yacht Trump Princess to help pay off the debt.
Years later, in 1996, Trump's company Trump Hotels & Casino Resorts (also known as Trump Entertainment Resorts), acquired the Taj Mahal Casino at a valuation of $890 million for the casino. Still, Trump Hotels & Casino Resorts would go on to file for bankruptcy in 2004 and 2009.
Eventually, the casino closed in 2016 after a crisis when casino workers were on strike. After that, the Taj Mahal was bought in 2018 by Hard Rock International and reopened on June 27, 2018, under the name Hard Rock.
Golf courses
As part of his real estate investments, Donald Trump has also made multiple acquisitions of golf courses and currently owns 18 of them.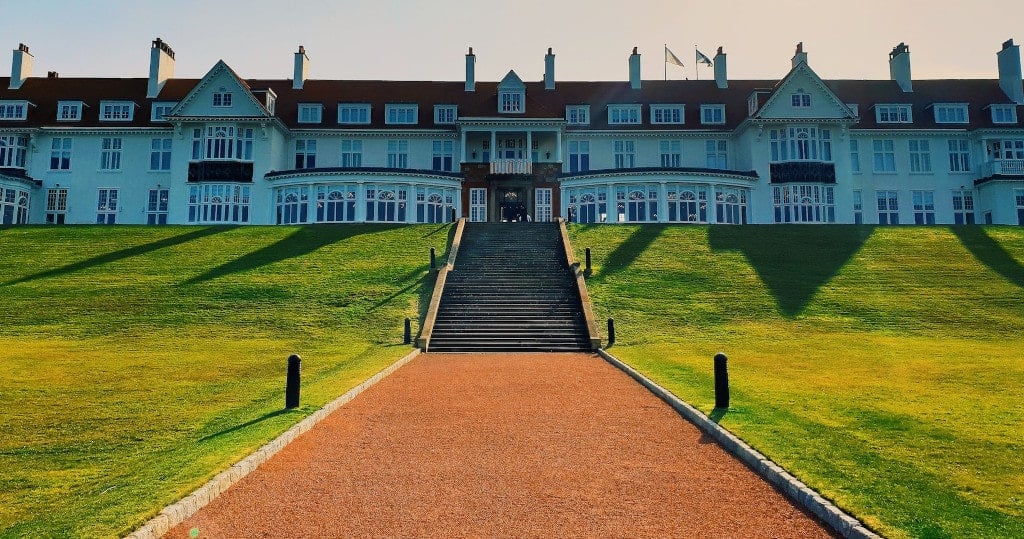 According to his financial report to the Federal Elections Commission, he generated $382 million in 2015 from golf courses and resorts.
His acquisitions include the Trump Turnberry golf resort in Ayrshire, Scotland, the Trump National Golf Club in Bedminster, New Jersey, and the Trump National Doral Golf Club in Doral, Florida.
The Apprentice
Because of his TV show, The Apprentice, Donald Trump earned more than $427 million between 2004 and 2018. The Apprentice was also crucial in making Donald Trump a well-known personality in the United States.
Ownership of beauty pageants
Trump bought the Miss Universe beauty pageant in 1996. He also acquired the Miss USA and Miss Teen USA pageants.
In 1999, he created a modeling company called Trump Model Management, which aimed to bring foreign models into the United States and to provide a business that could synergize with his beauty pageant investments.
Trump sold all his beauty pageant holdings in 2015 and closed Trump Model Management in 2017.
Bankruptcies
Trump has filed for bankruptcy six times for different companies and investments, but he has never filed for personal bankruptcy. 
His six bankruptcies were related to his hotel and casino business. They were: Trump Taj Mahal (1991), Trump's Castle (1992), Trump Plaza Casinos (1992), Trump Plaza Hotel (1992), Trump Hotels & Casino Resorts (2004), and Trump Entertainment Resorts (2009).
And although these were significant losses for Trump, they did not signify total failure, as he had multiple other assets and investments to make up for it.
Not only that, but Trump has infamously used bankruptcy laws to renegotiate investments and get more time to pay off debts.
Varied investments
Donald Trump has an estimated minimum of $70 million invested in stocks. And although Trump still prioritizes real estate investments, he has invested in various companies, especially after 2011.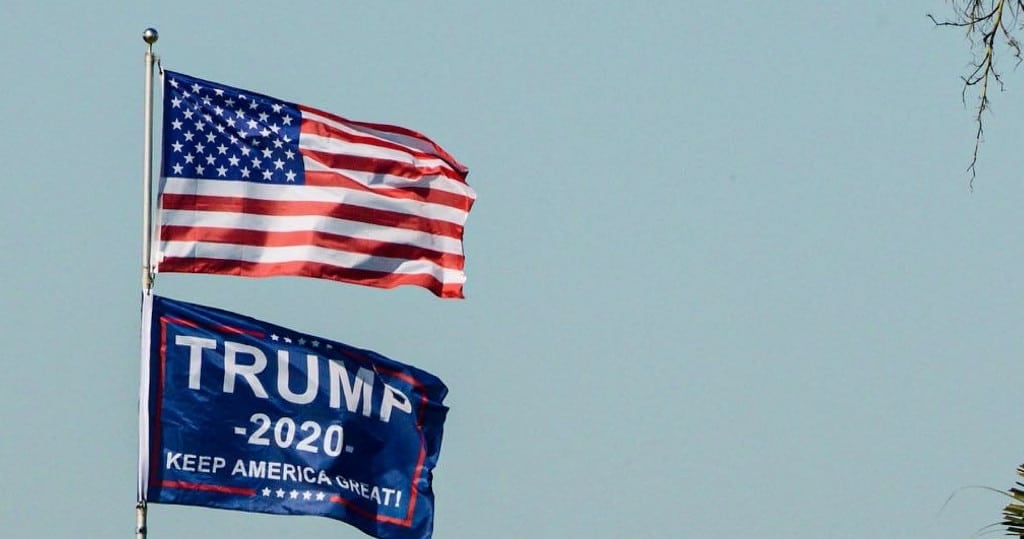 Some of his most significant stock investments in the 2010s include the Bank of America Corporation, The Boeing Company, and Facebook, which had earned him millions of dollars in profit by 2016.
Trump also has stock in various other companies and industries, including Coca-Cola, Nike, Comcast, and Verizon Communications.

He has invested millions of dollars in varied bonds and funds. He also became a minority shareholder in Baron Capital Management after investing $16.2 million in the company.
He's even invested in gold, and the form he submitted to the government in 2015 reports he owns between $100 thousand and $200 thousand worth of gold.
Other businesses
Other investments and businesses of Donald Trump include the branding and licensing of the Trump name to different commercial products and Trump University, which had been founded in 2004 and focused on teaching real estate investment, and was shut down in 2011 after multiple lawsuits.
Trump hired Tony Schwartz to ghostwrite his book, The Art of the Deal, which made it into The New York Times Best Seller List and sold at least 1.1 million copies.
He founded the Donald J. Trump Foundation, which he has used to receive royalties from the book The Art of the Deal and donations from different sources. 

When Trump admitted to using the foundation's funds for political purposes, he was forced to pay $2 million to make up for it, and the foundation is currently undergoing dissolution.
Possible fraudulence
While this is merely speculation and most likely an exaggerated media story, it is possible that Donald Trump committed insurance, tax, and banking fraud in early 2021, an allegation that has only recently come to light.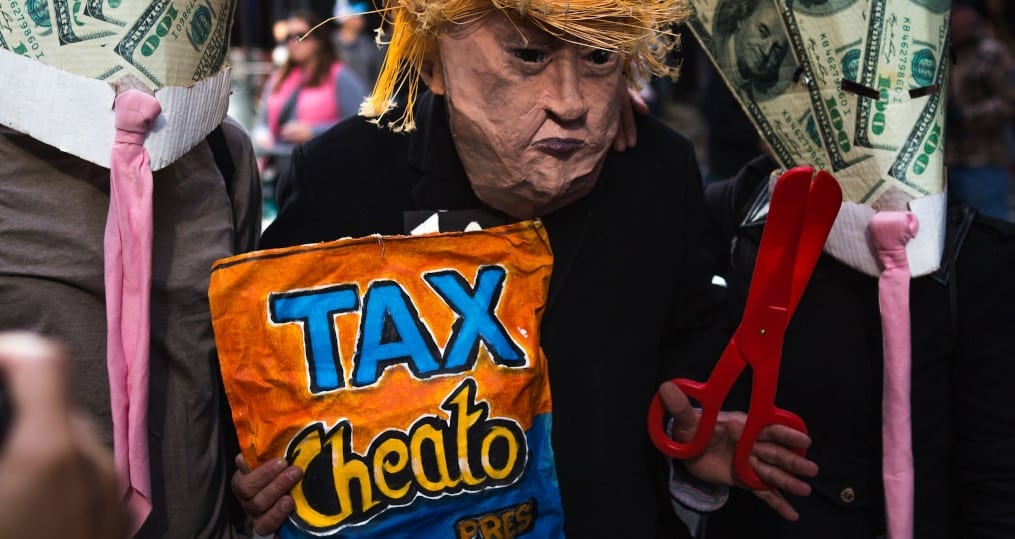 With an income like Trump's, avoiding tax would certainly save thousands if not millions in USD, which would significantly add to his worth.
How Much has Donald Trump been Worth in the Past?
Believe it or not, $3 billion is one of the lower amounts Trump has ever been worth. His wealth has decreased over the past few years, despite only losing his presidential status last year (2021).

As an example of this decline, we can see that his net worth in 2018 and 2015 were $3.1 and $8.7 billion, respectively. So in six years, his income has almost quartered.
According to estimations by Forbes, Trump's net worth was $3.5 billion shortly after the inauguration of his presidency. By the end of his term, it had been lowered to $2.5 billion, approximately a 29% decrease in net worth.

Looking at the figures, Trump's peak was in 2015, the year he was worth $8.7 billion. So our next question should be, "What are the reasons for his sudden decline in wealth?"
Why Has There Been Such a Big Decline in his Wealth?
Surprisingly, one of the main reasons for the decline in Trump's wealth is his role as United States President. His campaign cost him a lot of money, and although he then won, the $400,000 salary of a President doesn't compare to what he was earning previously when the focus was on business.

As well as this, the COVID-19 pandemic caused a massive economic shockwave, leaving most of his hotels, restaurants, and other businesses in a ton of debt that desperately needed paying off, directly from his pocket.
That said, the pandemic affected every single person on the planet, giving us reason to question the real reason Trump has dropped so far down the Forbes' Rich List. Upon inspection, it seems that Trump's biggest downfall was in his loss of credibility.

His refusal to accept the results of the election left even some of his most ardent supporters in shock, and the general population's respect for former President Donald Trump dropped even lower than it was previously.
So while Trump remains in the very top percentage of people in terms of his riches, his net worth has fluctuated massively over the last decade, with several factors contributing to this. His decline in popularity and the destructive path of COVID-19 are two of them.

Post-presidency scandals
After losing the election in 2020, Trump has been involved in several political scandals that have impacted his net worth and businesses.
After the storming of the Capitol on January 6, 2021, many companies and social media platforms cut ties with him. The Deutsche Bank and Signature Bank stated they would no longer do business with Trump.

New York City undid its contracts with the Trump Organization, and the company Cushman & Wakefield promised to stop working on the leasing of the Trump Tower and the Trump Building.

The PGA Championship that was planned to host on one of Trump's golf courses stated they would not host any of their tournaments on Trump's golf courses.
On top of that, multiple members of Mar-a-Lago were removing their memberships, and Trump was also denied access to numerous social media platforms, like Twitter and Facebook.
Trump has had his fair share of luck, coming from a wealthy background, but ultimately his own actions have led him to his current $3 billion worth.