Constitution Day US
The anniversary of the day that the US Constitution was written and signed by 39 delegates is called Constitution Day.
By law, in the public American educational system, teachers must set aside to teach about the Constitution.
The signing of the US Constitution
On September 17th, 1787, the United States Constitution was written and signed by 39 men at the Continental Congress. This was an event that changed America.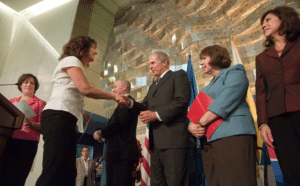 Many years later, once the United States of America had become a thriving nation, patriotism was rampant. In the year 1939, William Randolph Hearst from New York City proposed that they declare a national holiday whereby all American citizens could celebrate their homeland.
It was soon passed by Congress and President Harry Truman in 1940 that a public holiday was to be held on the third Sunday in May and was dubbed the "I am an American Day."
Citizenship and Olga T. Weber
The American population embraced it wholeheartedly. Olga T. Weber from Louisville, Ohio decided that such a special day should be celebrated on September 17th to commemorate the day the Constitution was written. I am an American Day was renamed Citizenship Day.
It is an annual day of observance, unlike federal holidays such as Independence Day, Veteran Day, or Juneteenth.
First, she made it so in her home state, then hightailed it to the Supreme Court to make her demands known. Since 1953, Citizenship Day has been called Constitution Day and has been held on September 17th of each year.
Finally, in 2005, Constitution Day was renamed as Constitution and Citizenship Day. President Donald Trump confirmed this date and name in 2017.
Why the Constitution must be cherished
America has a beginning paved with the blood, sweat, and tears of the forefathers. The Constitution was the clay upon which America's structure was built.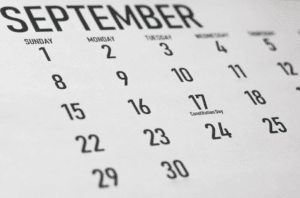 The US Constitution has created unity among all fifty states of America under one common belief in liberty and justice for all. 
Conclusion
"The Constitution that I interpret and apply is not living, but dead, or as I prefer to call it, enduring. It means, today, not what current society, much less the court, thinks it ought to mean, but what it meant when it was adopted."
– Judge Antonin Scalia.
In the humdrum day by day life, it is easy to become self-absorbed and unappreciative of our heritage. We've lost our ancestors' zeal for this great nation we live in and often lose sight that we live in a country unlike any other in the world. To think that it all started with a document is humbling and should be celebrated.
Wach the original film below which is called I am an America: