The name John Wilkes Booth is forever associated with his role in the assassination of President Abraham Lincoln.

The brutal murder of such a beloved president was a defining moment in American history, leaving an entire nation shocked and appalled.
Booth was himself dead less than two weeks after President Lincoln's assassination.

How did John Wilkes Booth die?
John Wilkes Booth was shot and fatally wounded on April 26th, 1865.
Booth was hiding in a barn on a Virginia farm that was surrounded by federal troops seeking his capture for the assassination of President Lincoln 12 days earlier.
Boston Corbett claimed he thought that Booth would harm the troops surrounding the barn, so he fired at the assassin with his revolver. The bullet severed Booth's spine, leaving him paralyzed. He died three hours later.
Who Was John Wilkes Booth?
John Wilkes Booth was born in Bel Air, Maryland, in 1838. He was the son of a successful British Shakespearean actor. His parents emigrated to America from Britain. 
He lived a fairly normal childhood and decided to follow in his father's footsteps of acting after finishing his schooling. This step into the theatrical world would later facilitate the assassination of the president.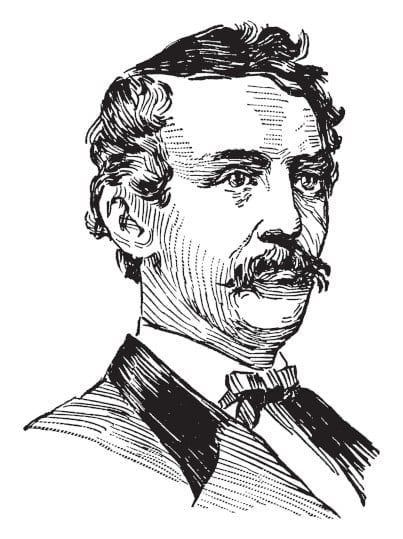 Booth's Acting career 
Booth became a relatively well-trained actor in his mid-teens and traveled across the United States to perform in plays. 
For nearly a decade, Booth continued to work in the theatre.
His last on-stage performance was on March 16th, 1865, at Ford's Theatre in Washington DC.
Political leanings
Despite his upbringing in an immigrant family, Booth became politically involved in his teens – particularly with ties to the 'Know Nothings', an anti-immigrant political party. 
He was also known for absolutely detesting abolitionists and was entirely pro-slavery, which led to his immense hatred toward Abraham Lincoln.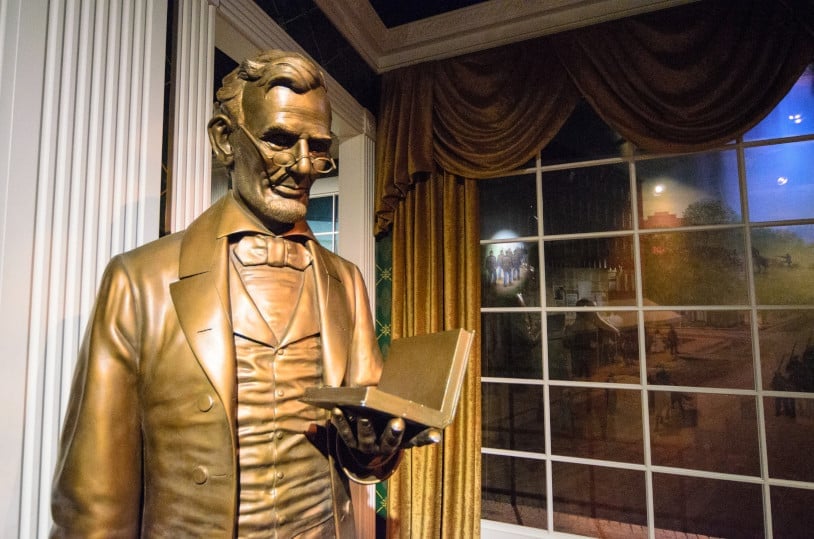 His unsolicited opinions were spewed publicly during speeches and events throughout the Civil War.
Within the last year of his acting career, Booth had become close with a group of men with similar ideologies, and together, they plotted the kidnapping and eventual assassination of the president.
How Did John Wilkes Booth Assassinate Abraham Lincoln?
Originally, Booth and his co-conspirators planned to kidnap the president and assassinate him afterward.
However, this plan proved incredibly difficult for them – especially considering they wanted to simultaneously assassinate Vice President Andrew Johnson and Secretary of State William H. Seward.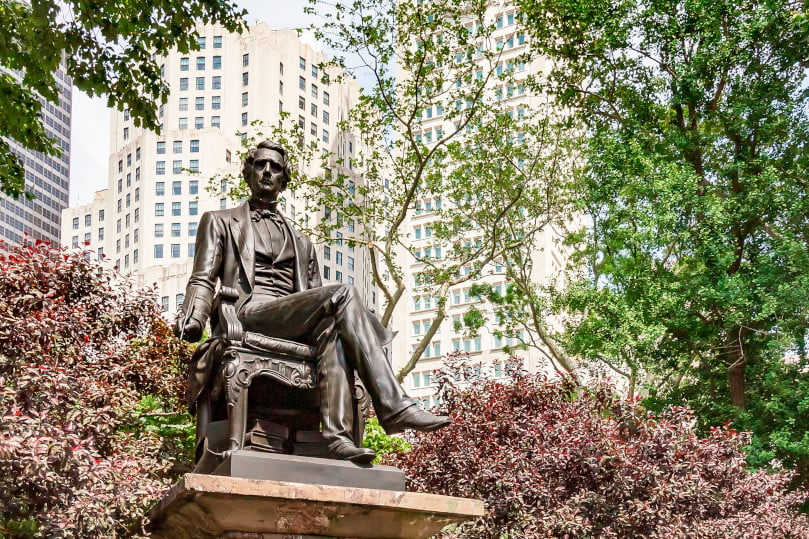 When it was publicly announced that Abraham Lincoln and his wife, Mary, would attend a play at the Ford Theatre, everything seemingly fell into place for Booth.
Given that he had worked in this theatre numerous times, he knew the building well and devised a plan to sneak in and kill the president. 
Ford's Theatre
On the evening of April 14th, 1865, Booth entered Ford's Theatre armed with a loaded pistol. Somehow, he managed to pass the president's bodyguard and quietly entered the viewing box where the president and the First Lady were seated. 
He promptly shot the president in the back of the head and then leaped onto the stage, injuring his leg.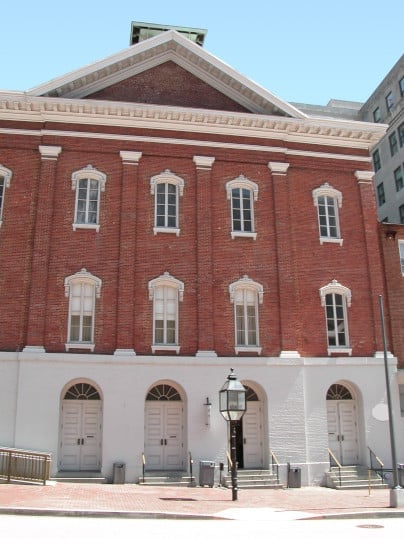 Booth then hobbled into the alley and escaped under cover of the chaos that had erupted in the theatre. 
Then, along with his accomplice, David Herold, Booth fled the capital city for the South – hoping to garner safe passage from southern Confederate supporters and sympathizers.
The Manhunt for John Wilkes Booth
Booth and Herold would continue heading south, through Maryland, where they stopped to see Dr. Samuel Mudd. Allegedly unknown to Mudd, he would be setting the fractured leg of the man who assassinated the president. 
Supposedly, when he later discovered what had occurred, he did not immediately report it to the authorities, which would result in him being tried and later imprisoned for conspiring with Booth.
After leaving Mudd's residence, Booth and Herold continued through southern Maryland, eventually crossing the Potomac River and heading into Virginia – arriving in the state on April 23rd, 1865.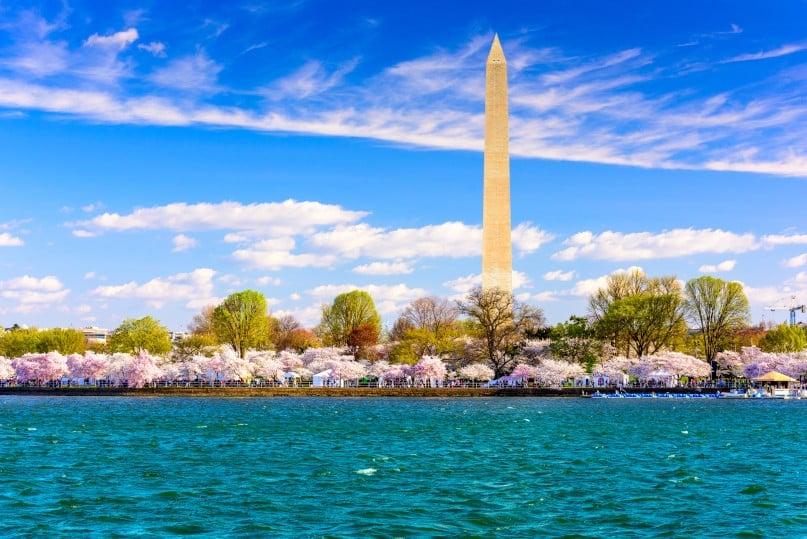 The men continued to travel in the state until they could seek refuge from unsuspecting locals. A few days later, while hiding out in a tobacco-curing farm near Port Royal, a regiment of the New York Cavalry arrived to capture the men.
The two men had been on the run for twelve days at this point, and regardless of Booth's best attempts to stall or reason with the Troopers, they were interested in nothing but his arrest. 
Booth and Herold, trapped and surrounded in a barn, were told they had five minutes to leave the building and surrender, or the barn would be set on fire. Herold reluctantly surrendered to the authorities, while Booth refused to exit the barn.
Slow and Painful Death
According to accounts of the event, while Booth was heavily armed and hiding in the shadows, a detective had snuck over to a corner of the barn and lit the nearby straw on fire, rapidly setting the old building ablaze. 
Booth, who was now trapped, was about to be retrieved by the troopers when a single shot from a gun went off. It was assumed that Booth had shot himself in a moment of panic. However, one of the soldiers, Boston Corbett, had fired at Booth in an instant of rash decision-making.
Corbett would later testify in court about why he chose to kill Booth. He claimed that he had been watching Booth through a crack in the burning barn's wall, and despite his orders, he felt that Booth could have injured others and needed to be shot.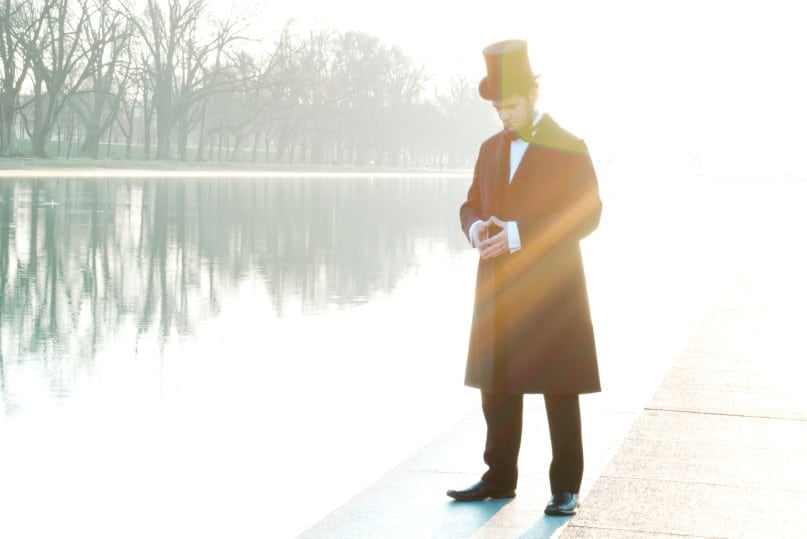 The single shot would be fatal, but it was a slow death, as the bullet had caused a severe neck wound and paralysis.

Booth would supposedly spend the next few hours begging for death before a local doctor arrived and pronounced his condition as "hopeless." Some of Booth's final words would be, "tell mother, I die for my country."
Regrettably, the death of Booth, rather than his capture and subsequent interrogation, rendered it impossible to acquire complete knowledge of the assassination plot. This left numerous unanswered questions concerning the planning process, the involvement of others, potential future assassination plans, and much more.
Biographical Overview of Booth:
| Year | Age | Event |
| --- | --- | --- |
| 1838 | 0 | John Wilkes Booth is born on May 10 in Bel Air, Maryland. |
| 1850 | 12 | Booth's mother enrolls him in a Quaker boarding school. |
| 1855 | 17 | Booth leaves school and begins his acting career. |
| 1858 | 20 | Booth becomes a member of the acting troupe the Richmond Theatre. |
| 1860 | 22 | Booth achieves fame as a leading actor in the American theater. |
| 1861 | 23 | Booth openly expresses his support for the Confederacy and opposition to Abraham Lincoln. |
| 1864 | 26 | Booth starts plotting to kidnap President Lincoln. |
| 1865 | 26 | Booth changes his plan from kidnapping to assassination. |
| 1865 | 26 | Booth assassinates President Lincoln on April 14 at Ford's Theatre. |
| 1865 | 26 | Booth is killed on April 26 by Union forces in a Virginia barn. |