The rules for becoming a citizen might differ depending on the country one is becoming naturalized in. However, some commonly held rules between them all include swearing an oath to abide by the country's laws set out by its government and has been a resident for a certain length of time. 
What is naturalization?
Naturalization is the process by which a person who isn't a citizen of a country is granted legal citizenship. It may require an application to be submitted or can be determined by statute, which means it is granted automatically without any action required from the newly made citizen. 
Some Requirements for Naturalization
A foreign national might be required to grasp a certain level of the national language. Language classes or schooling may therefore be required.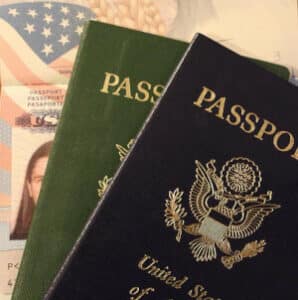 Certain countries will ask the applicant to renounce their original citizenship to avoid applicants holding multiple citizenships. However, whether or not this will lead to their original citizenship being formally revoked will be determined by the rules laid out by all parties involved.
With the rise in the number of refugees resulting from the wars worldwide, many have been left stateless. This means that they don't hold legal citizenship for the country in which they resided.
Economic and political motivations
After World War Two, many being granted naturalization had been ethnic migrants who were moving countries to seek a better life. In a bid to provide aid and help to the migrants and benefit the country both economically and politically, many were granted access and given citizenship. 
Subsequently, children were allowed to be born into citizenship if they had a non-native parent who was married to someone from that country or if they had ancestry with native ties linked. Such an eligibility requirement was put in place as a measure to try and cap the number of people granted nationalization while at the same time providing grace to allow some to hold this right.
For some nations, though, many of the migrants that have settled in their countries are still illegal immigrants by status.
Unites States (US)
According to immigration law, under the Immigration and Nationality Act (INA), a person who isn't a United States citizen can be granted citizenship through naturalization. They will hold the same rights as those granted citizenship by birth.
The Naturalization Act of 1795 stipulated that a person would have been allowed naturalization if they were considered a "free White person" and had held continuous residence for a minimum of five years within the country. 
In 1862, a law was passed that saw war veterans with an honorable discharge being granted naturalization if they had served one year as a permanent resident within the United States. Two years later, the law was extended to allow veterans serving for at least five years as a Marine or in the Navy who have been honorably discharged to be allowed citizenship by way of naturalization.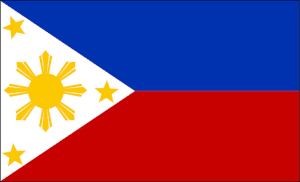 After the Spanish-American War of 1898, citizens of the Philippines were considered United States citizens, and those from Puerto Rico were granted United States citizenship status in 1917. However, the Tydings-McDuffie Act of 1934 saw those from the Philippines being classed once more as non-citizens by birth, and so they placed a cap on only 50 new Filipino citizens being welcomed each year.
With the Magnus Act in the 1940s, 100 citizenships were granted to those coming from British India and the Philippines. A soldier's wife could become a naturalized US citizen through marriage in accordance with the War Brides Act, which was enacted in 1945. Then in 1865, the Immigration Act saw those from countries across the world being allowed equal rights to naturalization and citizenship within the United States.
Illegal immigrants rose in numbers throughout the 20th century. The Immigration Reform and Control Act was enforced to allow naturalization for those having four years of residency in the US and place stricter regulations on border entry. 
Currently, one can submit a naturalization application for United States citizenship and become a naturalized US citizen if the person is a lawful permanent resident and has lived in the United States for at least five years. Laws allow those who apply for citizenship and are married to a United States citizen to be granted naturalization after only three years when passing the citizenship test.
United Kingdom (UK)
To become a naturalized citizen in the UK, one must be married to or engaged in a civil partnership with a UK citizen. They also must:
have indefinite leave to remain in the country (or Right of Abode or Irish nationality alternatively)

have been a resident within the UK for at least three years

have not left the UK for more than 90 days within the previous year before the completion of the application

Pass the Life in the United Kingdom test (or have attended English language classes) to show that adequate knowledge of the life and language of the UK is held.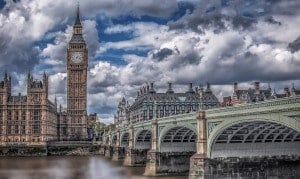 If the person hasn't been married to a UK citizen or is in a civil partnership with one, they must meet the following criteria:
five years residency

indefinite leave to remain for at least 12 months

intend to live in the UK or work for a UK governmental organization overseas

language and life knowledge required (meeting the same standards as above).