There are many national holidays in America, but two appear to have similar themes. One is Memorial Day, and the other is Veterans Day. How does Veterans Day differ from Memorial Day? And, how does it relate to Armistice Day on the same date? 
Veterans Day in Brief
Veterans Day is a day in November when the nation takes time to celebrate veterans across the country that have served in conflicts around the world. It falls on November 11th, also known as Armistice Day, and is a federal holiday that is held in high esteem like Memorial Day and Juneteenth. It is dedicated to honoring the survivors of war and giving them a platform to tell their stories. 
The Difference Between Veterans and Memorial Day
Memorial Day takes place much earlier in the year – at the end of May – when we take the time to honor those that have died in war. It has its origins in events that occurred towards the end of the Civil War. Veterans Day honors the living and the dead. The shift to honoring all veterans on November 11th provides a clear distinction between the two holidays.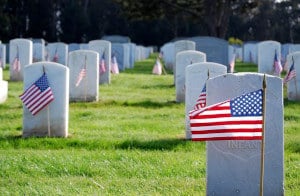 The Switch From Armistice Day to Veterans Day
Originally, Veterans Day was known as Armistice Day in the United States. Armistice Day is a term recognized globally to honor the moment that peace was declared at the end of World War I. The precise moment was the 11th hour on the 11th day of the 11th month. As a result, moments of remembrance occur at this specific time and across November 11th. 
In Great Britain, there is a split between Armistice Day and Remembrance Sunday, and here the government changed the purpose of November 11th to give it a wider meaning.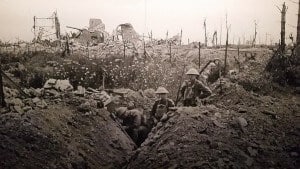 Armistice Day was very specific in intent to honor those that died in World War I and to express the hope that such a devastating conflict would never happen again. Of course, it did happen again, and America was brought into another world war in the 1940s. Since then, there have been numerous conflicts that have seen American soldiers and other military figures lose their lives.
Consequently, it was deemed appropriate to change Armistice Day To Veterans Day. First of all, this switch meant that any remembrance service was more applicable to other conflicts and lost relatives. Secondly, it was a recognition that there were many living survivors from those wars. While Memorial Day is a time to honor those that have died, Veterans Day now provides an opportunity to celebrate living veterans. 
The First Veterans Day
The first Veterans Day as a national holiday was in 1954 when Dwight D. Eisenhower signed the proposal to change the name. President Eisenhower was a military veteran, having served in the United States armed forces during the Second World War.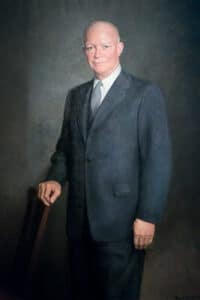 However, The first celebration to use this name took place in Birmingham, Alabama, in 1947. A World War II veteran called Raymond Weeks organized a "National Veterans Day" for the city to honor all veterans instead of just those that died in the First World War. It was sentiments like this and a growing change in attitude to the day that led to the official name change much later.
How Many Veterans Are There in America?
Many veterans in the United States have served in several wars since the original Armistice Day. As of 2021, there were an estimated 240,000 that served in World War II. A sizable portion of those would have been drafted as teenagers or lied about their age. There are 5.9 million veterans that served during the Vietnam War, 7.8 million that served in the Gulf War era, and around 933,000 that were a part of the Korean War.
Of course, the Veterans Day celebration is also important for many members of military families. Some veterans served their time with the military more recently in Iraq and Afghanistan. Others haven't seen conflict but are still vital parts of the service today. This day also means a lot to those people. Military families can participate in various ways on bases, in local communities, or on a larger stage. 
Celebrating Living Veterans on Veterans Day
As this is a day about celebrating living veterans rather than those that have died, it's important to spend time with those that have served. Veterans Day isn't just an opportunity for veterans to participate in a parade and wear their uniforms. It is a chance for them to tell their stories to younger generations. Many veterans can feel unheard and appreciate a larger community event like this.
Veterans Day is also an opportunity to raise money for charities that help those struggling in life. Many veterans have disabilities – either physical or mental – that make it hard for them to live the life they deserve. So, fundraising events on this day can provide a voice for people and help them get the support they need. 
Other Veterans Day Celebrations
This desire to shift the focus to veterans and the living doesn't mean that there aren't also lots of moments of remembrance in the Armistice Day spirit. Many people will take the time to mark both sides of the day by watching parades involving veterans but will do other things during the day. They may observe the two-minute silence for the fallen at 11 am, go to a religious service, visit a grave, wear a poppy, or a combination of gestures. It is also not uncommon for public buildings to lower their flags to half-mast while conducting events for veterans.
An ongoing Armistice tradition on Veterans Day is the service at Arlington National Cemetery. This site is the home of the Tomb of the Unknown Soldier. Here, officials and the President of the United States will take part in a memorial service. There are also thousands of military graves at Arlington, so families can come and pay their respects.
There is no right or wrong way to mark the day as long as you remain respectful. You can take part in large community events, have a quiet moment of education or reflection, or anything in between.