Frederick Douglass was an African-American man born into slavery who later became an activist, author, speaker, and reformer. He led the abolitionist movement in New York with the intent to put an end to slavery at the time of the Civil War. He became famous for his stand against the prejudice and slave system as a whole and continued to fight for civil rights and equality right up until the time of his death.
Early Life and Childhood
Douglass was born in February 1818 in Talbot County, Maryland, to a black mother and white father. He was of mixed race and born into a life of slavery. After being separated from his parents, he spent his early life growing up with his grandmother and grandfather, Betsy and Isaac Bailey, who were both slaves and named Frederick Augustus Washington Bailey.
He was removed from his grandparents' guardianship and taken to the Wye House plantation at six years of age. When his protector, Aaron Anthony, passed away in 1826, Douglass was sent to stay and live with Hugh Auld at age eight, where his duty was to take care of Auld's son, young Thomas Auld. 
Hugh Auld was a slave keeper and resided in Baltimore, Maryland. It was at this home where Hugh's wife, Sophia Auld, started to teach Frederick some basic learning skills, such as the alphabet, and introduce him to reading. 
It wasn't common practice for slaves to be educated and even went against state laws. Hugh Auld's disapproval of the lessons caused him to lash out at Sophia, which put an end to the lessons. Auld reasoned that a slave should remain illiterate and uneducated, or it would defy their position as a slave. Douglass understood that it would only ever be education that would line his path to freedom. He realized that education was his only way out of slavery.
Escape From Slavery
Frederick's first attempts at escaping from slavery were unsuccessful. But after meeting and getting married to a free black woman, Anna Murray, his desire and will to do so was emboldened. With her encouragement, he was prepared to continue his pursuit of freedom.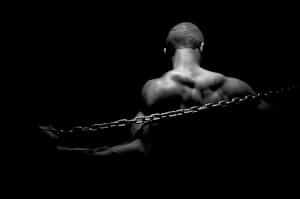 At the age of 20, Frederick was able to finally escape bondage. He embarked on a train leaving Baltimore, and continued by rail to Wilmington, Delaware, wearing a sailor's costume given to him by his wife for disguise. 
He continued his journey from the Port of Wilmington by boat to Philadelphia, a refuge from slavery. Eventually, Douglass arrived at the home of David Ruggles, an abolitionist in the movement against slavery. In New York, he changed his name from Frederick Bailey to Frederick Douglass. 
Abolitionist and Activist
In 1841, Douglass attended an anti-slavery meeting where he gave an account of his experience as a slave. Although he wasn't expected to be speaking that day, a turn of events made it so. 
Douglass was so touched and inspired by the support he received that he decided to become involved in the movement against slavery. He later joined the Massachusetts Anti-Slavery Society to give another impressive speech about the harsh life he had endured. 
At the time, this young black American man was just 23 years old. In 1845, he wrote the first of three autobiographies, Narrative of the Life of Frederick Douglass, an American Slave. This would be the book that established him as an ardent abolitionist. He later went on to publish the popular anti-slavery paper, The North Star.
Autobiographies
Narrative of the Life of Frederick Douglass, an American Slave, became a best-seller and the most popular of his three autobiographies. Nine versions were printed over three years, and The Library of Congress listed it as one of the 88 books from across American history that greatly impacted the country.
Making an Impact
Frederick Douglass was seen as the father of the abolitionist movement against slavery. During the Civil War, he was one of the most famed people in all of the United States, which owed to his proclamations against slavery and his championing of women's rights and equality. 
His teachings are evergreen and remain relevant to the United States today. Having informed presidents such as Abraham Lincoln and Andrew Johnson about slavery and serving to advise them on other civil, social, and racial matters, it's no surprise that Douglass became such as well-respected figure. He supported the Emancipation Proclamation of President Lincoln. Douglass also used his stature to call upon African American men in the United States to join the Union army during the Civil War.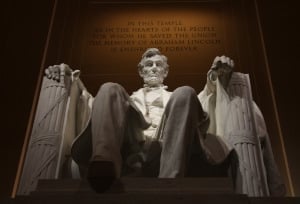 With the support of other members of the movement, Douglass proclaimed that since it was the goal of the Civil War to abolish slavery, African American men and women and those of mixed race should be allowed to have their voices heard. It was taken to the press and flooded the newspapers that he supported the fight for freedom. 
Douglass was a pioneer during a time of discrimination. His passion and drive for a country of equality and freedom impacted many others. Through his writings and speeches, he has greatly inspired activists over the years. Hundreds throughout the 20th century within the civil rights and women's rights movements have fallen in love with his story and seek to match his enthusiasm. 
Frederick Douglass' second wife, Helen Pitts Douglass, was a suffragist. He lent his support to the cause of women's rights and the likes of Susan B Anthony, Elizabeth Cady Stanton, and William Lloyd Garrison.
Death
Sadly, Frederick Douglass passed away on February 20, 1895, having suffered a heart attack at 77 years of age. Earlier that day, he attended a National Council of Women's meeting in Washington DC and was greeted by all as he made his way to the front of the platform. This once more demonstrates how greatly respected the activist was.
His funeral was held at the Metropolitan African Methodist Episcopal Church, a place of worship to which he kindly made two donations before his passing. He also delivered many lectures, his last fittingly titled, The Lesson of the Hour. 
Douglass will always be regarded as one of America's great reformers, having persevered to win freedom and equality for the nation's people.