When was Joe Biden born?
Joe Biden was born in 1942.
Where was Joe Biden born?
Joe Biden was born in Scranton, Pennsylvania.
How old was Joe Biden when he became president?
Joe Biden became president at the age of 78.
What years was Joe Biden president?
Joe Biden has been president since 2021.
Joseph Robinette Biden, also known only as Joe Biden, was elected in November 2020 to serve as the 46th president of the United States. He served as vice president under Barack Obama (2009-2017).
Joe Biden had speech difficulties as a kid. It was extremely challenging for him, and his first advances in politics took place with great effort. Unfortunately, his family was also very poor amid a great family tragedy.
Joe Biden's Early years
Joe Biden was born November 20, 1942, in Pennsylvania. He was the first child of Joseph Biden Sr and Catherine Eugenia Biden. Joe, as he was called in the family, grew up with a sister and two brothers. Their parents raised them in the Catholic faith.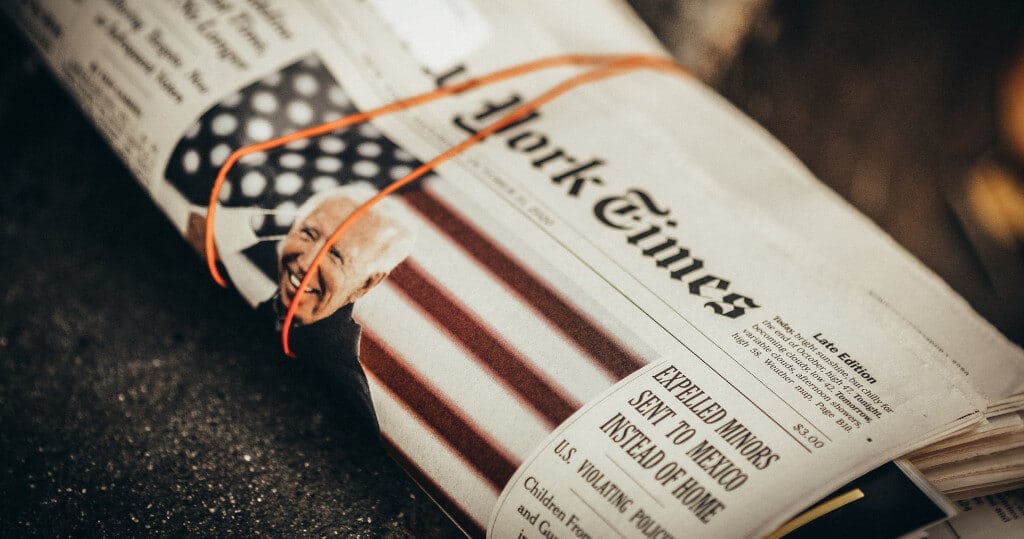 Since childhood, Joe stuttered badly, which made it difficult for him to communicate with peers and also for him to study. However, he overcame this drawback by spending several hours a day in front of a mirror and reading poetry.
What Was Joe Biden's Education?
Joe Biden studied at the Wilmington St. Helena's School and, after graduating, enrolled in Archmere Academy. Here, he became a member of the student football team and showed success in the sport. In addition, he was directly involved in student life during his school life and was elected president of the class several times.
In 1965, Joe Biden graduated from the University of Delaware with a B.A. in Political Science and History but also had ambitions to receive an education in law.
Therefore, he spent the next three years studying at the College of Law at Syracuse University in New York, becoming a Doctor of Science in 1968. After graduation, Biden started working at a law firm owned by a member of the Democratic Party. This is how he first started to become involved with the Democratic Party.
Joe Biden's Political career
In 1972, at 29, Biden decided to try for a seat in the United States Senate. He would be the sixth youngest senator in history. 
However, political analysts note that Joe Biden's campaign had practically no chance. Biden did not have the funds for a large-scale election campaign. So, his sister Valerie Biden headed his campaign, and almost all his family members worked on it.
Joe Biden's youth and ease of communication helped him win the popular vote. His campaign aimed to end the Vietnam War, protect and preserve the environment and natural resources, protect the country's population's civil rights, develop affordable healthcare, and introduce fairer taxation.
Joe's main rival was Republican James Caleb Boggs, who enjoyed the support of President Nixon. But their authority could not resist the energy of the young Biden. His political program's attractiveness and ability to influence citizens' emotions helped him.
A few weeks after the election, his first wife and daughter, who was just one year old, died in a car accident when they went shopping for Christmas. The car they were in collided with a truck. The other two children, Beau Biden and Hunter Biden, survived with serious injuries.
After the tragedy, President Biden considered leaving politics to raise his sons, but his colleagues persuaded him to carry on. So the young Biden took the oath right within the walls of the hospital, where his sons were recuperating after the car accident. 
Joe Biden Entered the U.S. Senate
During his tenure as Senator, Biden took part in developing and implementing many bills, including the sensational and extremely harsh 1994 law.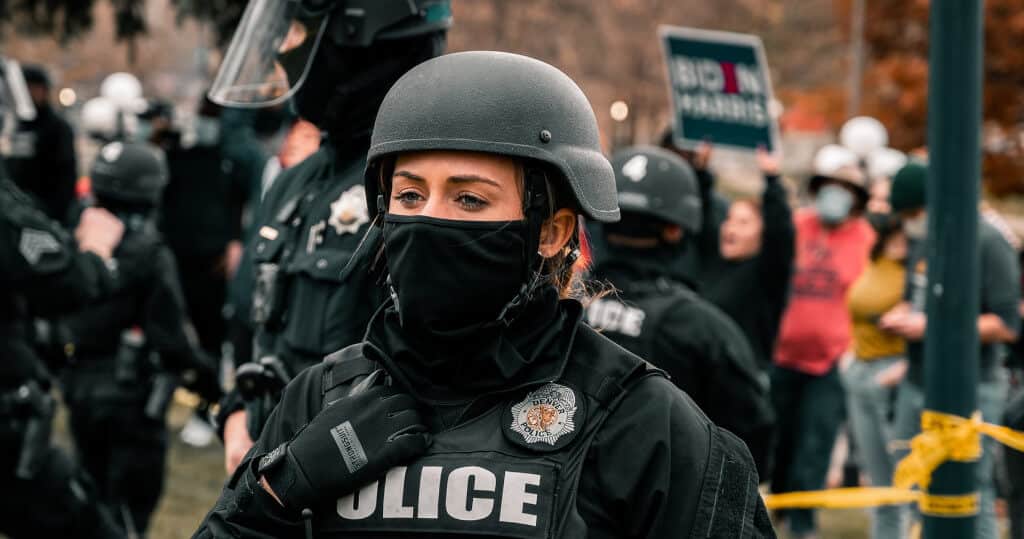 He increased responsibility for the cultivation and sale of marijuana, allowed the confiscation of property from members of organized crime groups, and expanded criminal liability for fraud and hostage-taking.
President Biden also took a stand against the presence of homosexuals in the U.S. military and civil unions between same-sex couples, in addition to voting for the invasion of Iraq.
In 1994, he initiated another "Biden Criminal Act," which added 100,000 new police officers to the U.S. police force, raised nearly $10 billion in penitentiary institutions, and spent $6 billion on crime prevention. As a result, crime decreased, but the number of prisoners increased sharply.
Through his tenure on the U.S. Senate Foreign Relations Committee, Joe Biden was named one of the "Twelve People Who Changed the World."
First, he played a leading role in several significant foreign policy issues, including expanding NATO's influence.
Second, he was one of the initiators of the investigation of war crimes in Bosnia and the trial of Slobodan Milosevic.
And finally, Biden was also a supporter of the removal of Saddam Hussein, who, he said, posed a threat to national security.
Joe Biden Was a Senator for 36 Years
In his 36 years in the American Senate, Biden says he regrets some of his opinions and past votes. In particular, for helping to pass a law that increased the incarceration of blacks and Latinos in the United States.
However, Biden will be remembered as a high-ranking member of the Senate Judiciary Committee, for which he served for 17 years. Also, he was a senior member of the Senate Foreign Relations Committee for 12 years, which he helped in shaping U.S. foreign policy.
Joe Biden's Attempts To Become President
In 1987, Joe Biden tried for the first time to run for president. He received minority support after criticizing Secretary of State George Schultz, who advocated support for the apartheid system in South Africa. He called on Americans to abandon "mere consumption of material" and "unrestrained individualism in his election campaign."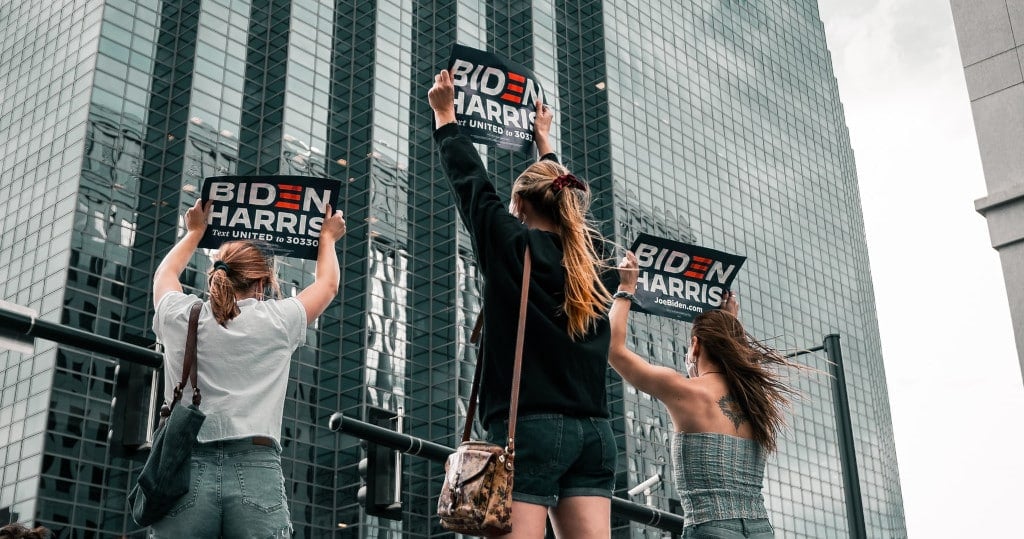 However, Biden's dreams of becoming the youngest president were not destined to come true. He withdrew from the election on charges of plagiarism. His speech was found to be remarkably similar to the campaign speeches of British politician Neil Kinnock.
In 2008, he tried again and lost to Barrack Obama. But due to his political experience, Joe Biden was invited by President Barack Obama to serve as vice president for both of Obama's terms in office (between 2009 and 2017).

During the eight years of the Obama administration, Biden played an outstanding role as vice president, taking control of a large part of the government at the president's invitation. In the end, Vice President Biden and President Obama were connected not only by work but also by becoming strong friends.
In 2016, he wanted to participate in the presidential elections but abandoned this idea due to another family tragedy. His son Joseph "Beau" Biden, died of cancer. As a result, he gave way to Hillary Clinton, who lost in a very tight election at the polls.
In July 2019, Biden announced that he would enter the presidential race in his third attempt. Soon after, he was dragged to the center of the country's political dispute after a conversation leaked. As a result, President Donald Trump asked the new Ukrainian president to investigate Joe's son, Hunter Biden, in Eastern Europe.
According to President Trump, there were signs of corruption in Hunter Biden's participation as a lobbyist and director of Ukraine's state-owned gas company.

However, the allegations were never substantiated. In return, the American president offered financial support to the Ukrainian army. In this case, Trump underwent an impeachment process in the House but was acquitted in the Senate.
Finally, in 2020, having chosen Senator Kamala Harris as his deputy, Biden ran for the Democratic Party and was finally elected.
Joe Biden's Presidency
On November 7, Biden received most of the electoral votes, at least 273, with 270 required. The majority voted for Biden in California, the most populous state, guaranteeing 55 electoral votes.
Donald Trump did not recognize the victory of his opponent. However, on December 14, after a meeting of the Electoral College, Biden's victory was officially recognized: 306 electors voted for Biden and 232 for Trump.
During his presidential campaign, Joe Biden bet mainly on four sectors. 
The first was the economy. He proposed stimulating American industry by giving tax incentives for investment in national production. Second, in the health field, Biden formalized that he wanted to resume and expand Obamacare.
He promised to support renewable energies and put the United States back into the Paris Agreement regarding the environment.

Regarding immigration, he said he desired to interrupt the construction of the controversial wall with Mexico, reverse the Trump policies that separated immigrant families, and facilitate work visas in some specific sectors.
On January 20, 2021, Joe Biden was sworn into office. As a president, he canceled some of President Trump's decrees. For example, the U.S. began a return process to WHO and the Paris Climate Agreement.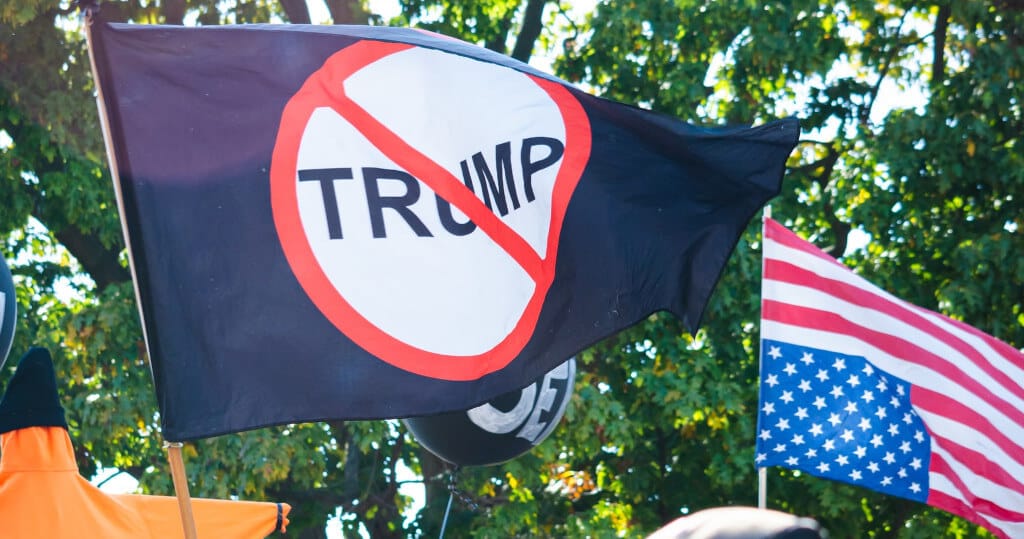 Also, Biden approved the entry into the country of citizens of the Middle East and canceled the wall's construction on the border with Mexico.

Finally, he increased the limit on the number of refugees allowed into the country. Now the United States of America will receive not 15,000 but 150,000 refugees annually on its territory.
In addition, Joe Biden signed a decree on the mandatory wearing of masks in government agencies. He approved a document on improving the financial situation of the poor.
Joe Biden's Personal Life
Joe Biden met his first wife, Neilia Hunter, in the 60s. The lovers got married in 1966. In this marriage, three children were born: Joseph (Beau) Biden, Hunter Biden, and daughter Naomi Biden.

Biden promised his wife that he would become president. But the wife and daughter never saw Biden's triumph as in 1972, they were killed in an accident.
In 1975, Biden met Jill Jacobs, a professor and doctor in Education. She was nine years younger than Biden, but the age difference was not a hindrance. Instead, according to Biden, Jill Biden renewed his passion for life and politics. Together, they have a daughter, Ashley Biden, born in 1981.
Joseph "Beau," Biden's eldest son, became Delaware's attorney general in 2007. He died at the age of 46 (in 2015) from cancer. Hunter Biden is a lawyer involved in the "Ukrainian scandal." He worked for the Ukrainian oil and gas company Burisma and was involved in a corruption scandal. Ashley Biden is a social worker, entrepreneur, and philanthropist.
Biden's children and grandchildren prefer to stay in the shadows. Especially after the scandal with his youngest son.
Interesting Facts About Joe Biden
Joe Biden never drinks and, according to him, never drank alcohol. However, his uncle was an alcoholic, and other family members also suffered from alcoholism, so he chose the path of a teetotaler.

Joe Biden stuttered badly as a child but corrected his speech by practicing reading in front of a mirror.

In 1988, at 46, Joseph R. Biden was diagnosed with an aneurysm of two cerebral vessels. The doctors successfully operated, after which he underwent rehabilitation treatment for six months.

In addition to his political career, between 1991 and 2008, Joe Biden taught as an adjunct professor at Widener University School of Law.

During the election campaign, opponents hinted at Biden's state of health and old age (77 years). However, a doctor's report was published, which stated that he did not suffer from serious illnesses and could serve as head of state.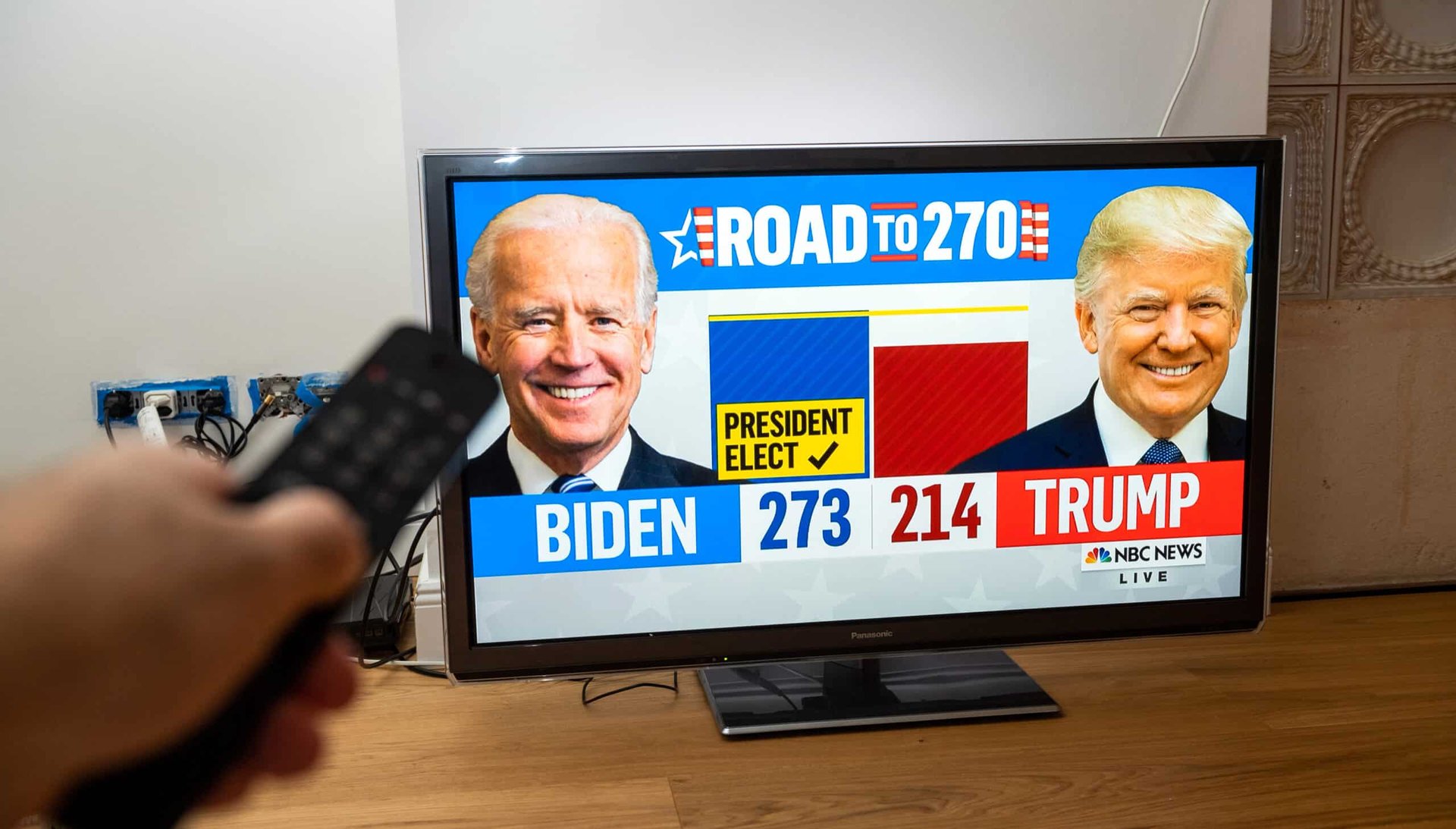 Joe Biden as an Author
In addition to his career in politics, Joe Biden wrote two books:
Promises to Keep
Launched in 2007, shortly after the announcement of his presidential race, it was Biden's first memoir. Although it didn't sell well initially, sales increased after Biden was announced as Obama's running mate.
Promise Me, Dad: A Year of Hope, Hardship, and Purpose
The book "Father's Promise: A Year of Suffering, Hope, and Determination" narrates the events of 2015, which would become the most important and challenging of his life and career until then. Launched in 2017, it sold more than 300,000 copies and topped the U.S. bestseller list.
Awards
American:
Ellis Island Medal of Honor (1992)

Athenagoras Prize for Human Rights (2015)

The Presidential Medal of Freedom with Distinction (2017) is the highest U.S. government award for civilians.
Foreign: 
Order of the Cross of the Land of Mary I degree (2004, Estonia)

Order of Pakistan with a Star (2009, Pakistan)

Order of Victory named after St. George (2009, Georgia)

Order of the Three Stars II degree (2011, Latvia)

Order of Freedom (2017, Ukraine).
Resources related to "President Joe Biden":