Early Years

 
Jill Tracy Jacobs was born in New Jersey on June 3rd, 1951. She was the oldest of five girls raised by parents Donald and Bonny in Pennsylvania. The family was fun, loving, and took part in many school and community activities. Her parents encouraged her and her siblings to find their own path and made education a priority in the household.
Education

Jill graduated from high school with honors in 1969. She selected the University of Delaware to further pursue her education. Her focus was on English, and she completed her Bachelor's degree with honors in 1975.
She has completed two Master's degree programs. She completed a Masters in Specialty Education in 1981. In 1993 she completed her second Master's at Villanova University. It was in Master of Arts with an emphasis on English. She didn't stop there, however, going on to earn her Doctorate in Education in 2007 from the University of Delaware.
Career
After obtaining a degree in English, her first job was teaching at a high school. After a few years, she became a reading specialist. She was teaching while she continued her education for her Master's programs.
For several years she taught English at Rockford Center, a psychiatric hospital. That ended when the family relocated to Washington DC. She loves teaching and is an educator at a North Virginia Community College. She started there in 2009.
Jill has written several books. The first was a children's book released in 2012. It was written from a child's point of view on when a parent is deployed through the military. In 2019 she wrote a book about her life. A second children's book was released in 2020.
Marriage to Joe Biden
Jill and Joe met in 1975 when President Biden was a United States senator. The two had similar interests and plenty of passion for improving the education system. The couple was married in a simple but lovely ceremony in 1977.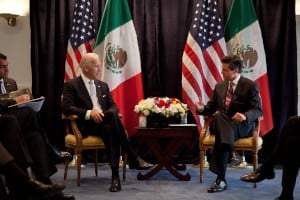 Joe had previously been married. Sadly, his first wife and a 1-year-old daughter died in a car accident in 1972. His two sons were also in the car but survived. Jill was very affectionate to the boys and proudly became their step-mom when she and Joe married. The couple later had a daughter, Ashley, born in 1981.
Military Advocate

Jill Biden grew up in a military household. Her father was a signalman for the Navy. She worked closely with First Lady Michelle Obama to create programs for the military and their families.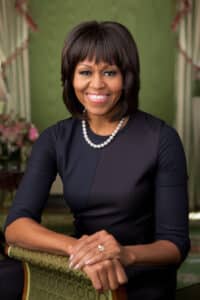 She has traveled to military bases in 40 countries worldwide to see first-hand the programs in place and what is missing. She also visited refugee camps and worked hard to see positive changes and conditions.
Roles in the White House

Before her husband became President of the United States, he was Vice President. Consequently, Jill had a variety of duties as the Second Lady of the United States from 2009 until 2017. When Joe Biden became President, she was able to step up into the role of First Lady with confidence.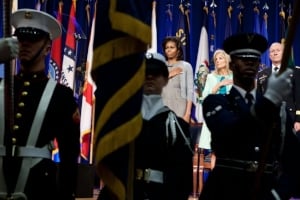 As Second Lady, she advocated for community college programs and the military. She also created programs to encourage education for females around the United States. She hosted the first summit at the White House, focusing on community colleges. Along with President Obama, they formed many partnerships with community colleges and enhanced programs.
The Bidens lost a son to cancer in 2015. Several of their friends have been involved in a battle for their lives due to cancer. While her advocacy for cancer treatment and solutions began in 1993, it became a significant program the couple helped raise awareness for when he was elected President Joe Biden. The White House Cancer Moonshot is a program to help find a cure for all cancer. This is under the umbrella of the Biden Cancer Initiative. 
Jill Biden is an educated, independent woman. She credits her parents for making education for their girls a priority. Jill continues to balance being a Professor of English with helping her husband run the country.

She advocates for females and their education, promoting better programs through community colleges, and ensuring military veterans, families, and survivors get their needs met. She is compassionate, intelligent, and doing her part for her country! 
Resources related to "President Joe Biden":